Yaaay, I'm no longer a music festival virgin. Last weekend I attended the biggest music festival in Sweden, a new one called Bråvalla Festival in Norrköping, Sweden. And let me tell you, it was so freaking awesome! I can't even begin to tell you how amazing the atmosphere was. I get goose bumps just thinking about it :)
I've never been to a real music festival before, it never seemed like my kind of thing, until I saw the line-up for this one. OMG! As you'll know I'm addicted to music and the head liner for this festival was a band I've been listening to for about 16 years....wait for it....GREEN fucking DAY! Holy shit! I just knew I had to be there. If that wasn't enough to wet your pants there where 4 other bands I like that preformed; Royal Republic, Bullet For My Valentine, Johnossi and Stone Sour. It clearly was the best night of my life so far!
Click the "read more" button for more pics from the festival...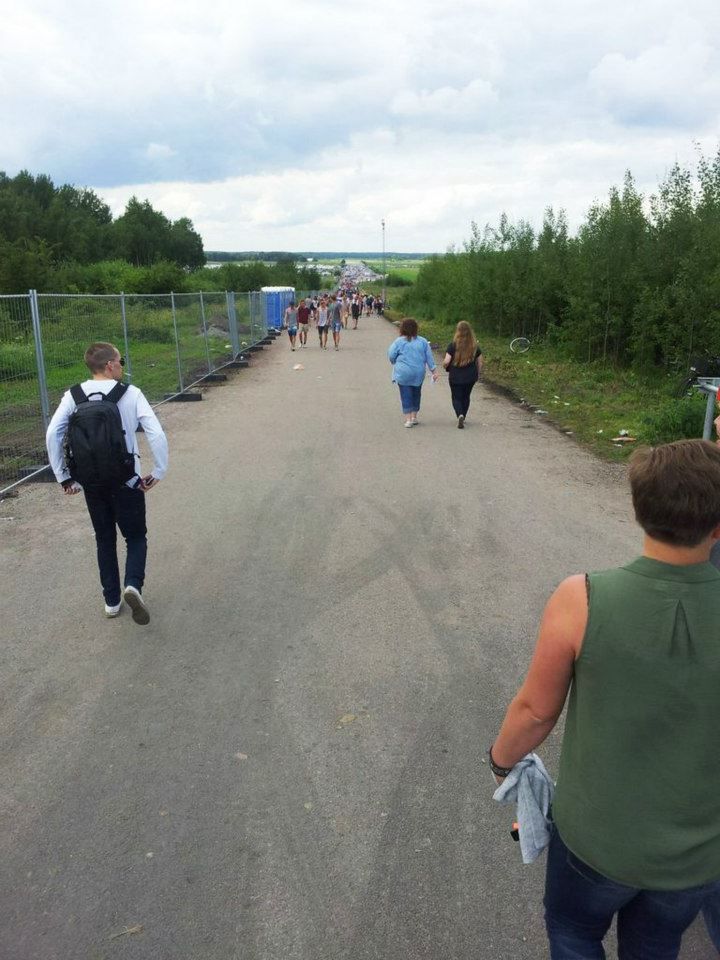 We're getting closer to the festival area. It was located in a military area just outside of Norrköping city centre.
This was the entrence. We where lucky, not having to wait in line for too long.
Super phyched to get our wrist bands. Wohoo!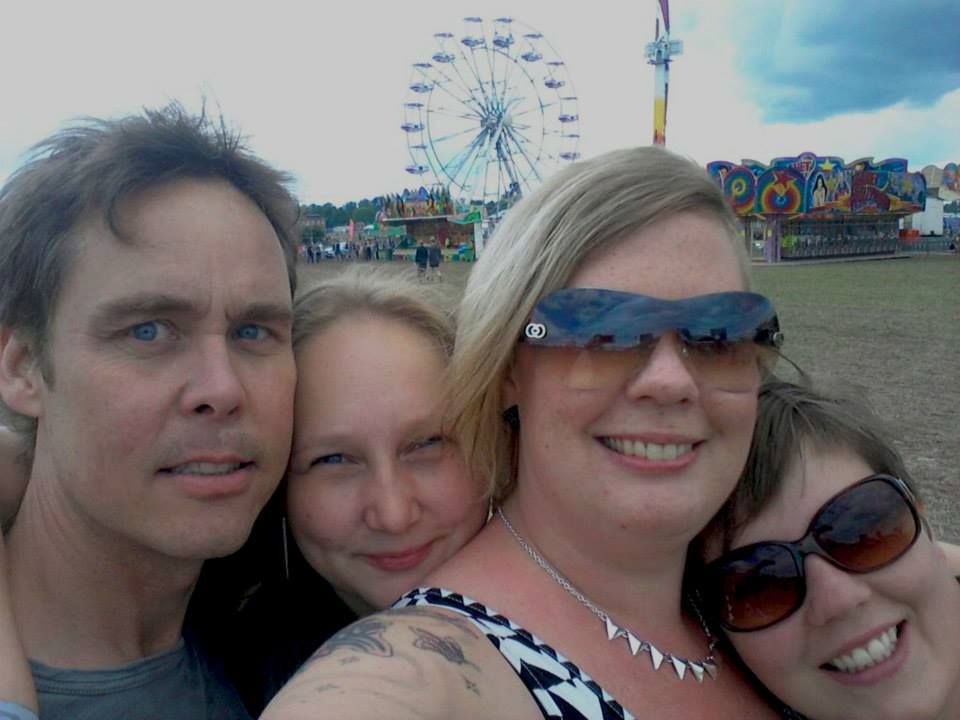 So this is us. Me in the middle. My co-worker on the right cuddling my boobs ;) And my BFF and her BF to the left.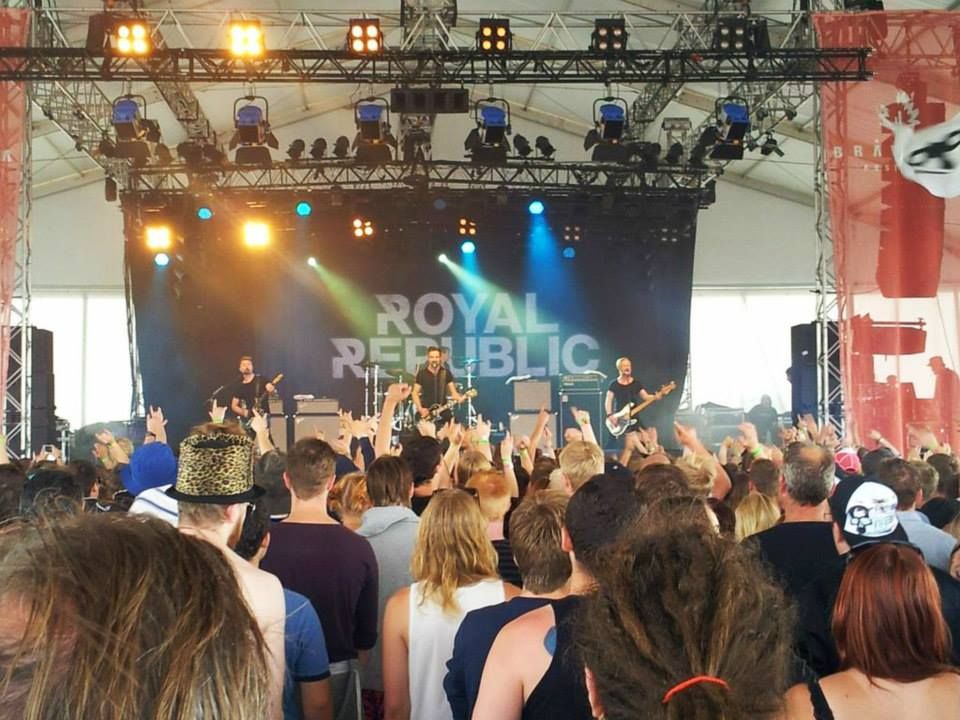 The first band we where excited to watch was Royal Republic. A Swedish Rock band. The lead singer Adam is seriously hot! They put on a spectacular show. The perfect way to start off a night like this.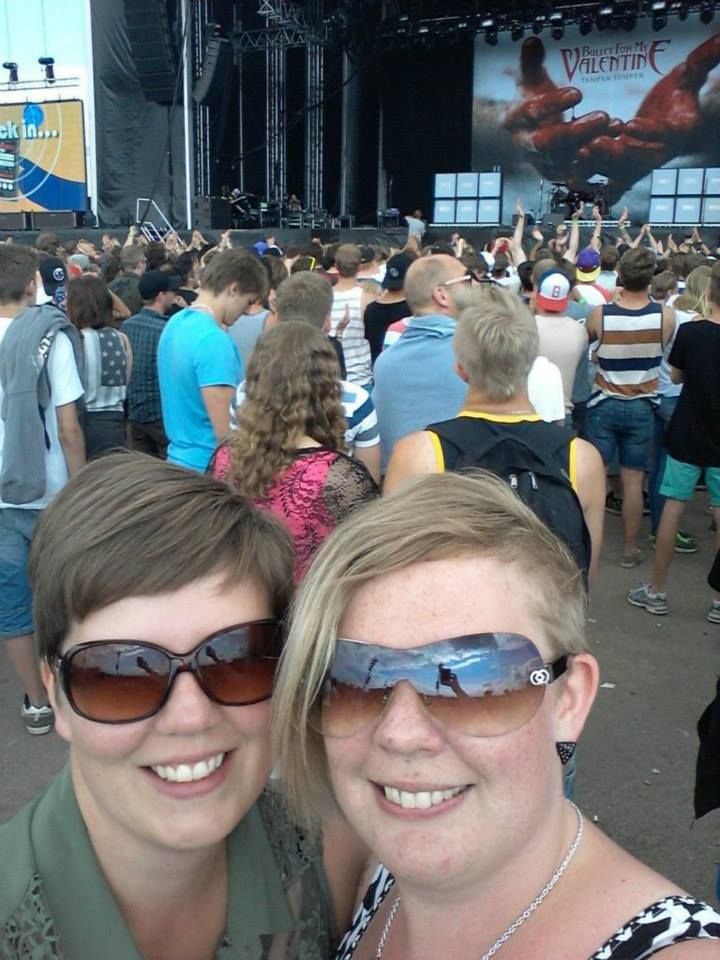 Me and my co-worker Veronica waiting for some metal by Bullet For My Valentine, the British Metalcore Band.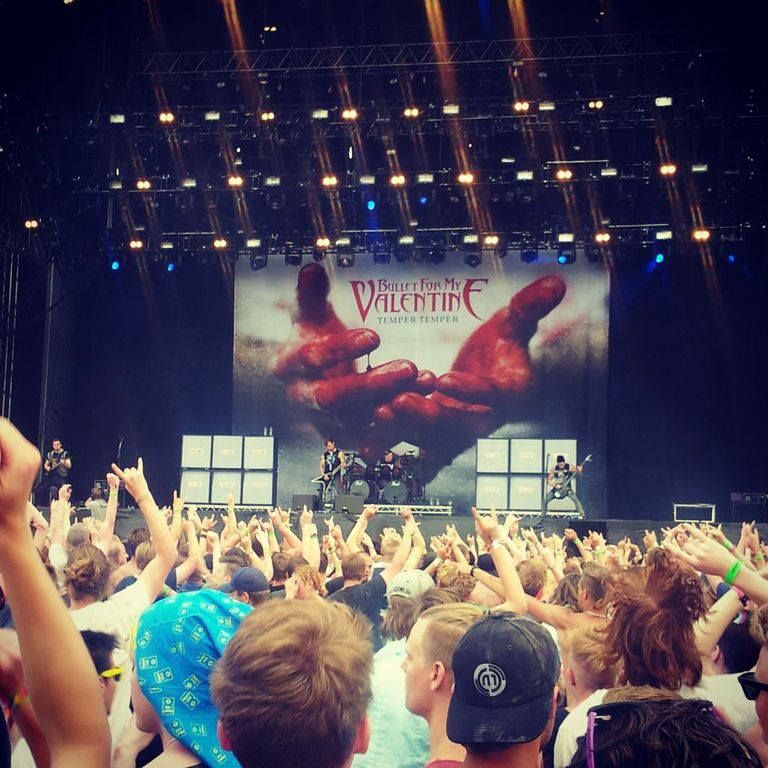 They where awesome aswell. The sound wasn't too good but we certainly enjoyed it, with goose bumps and all!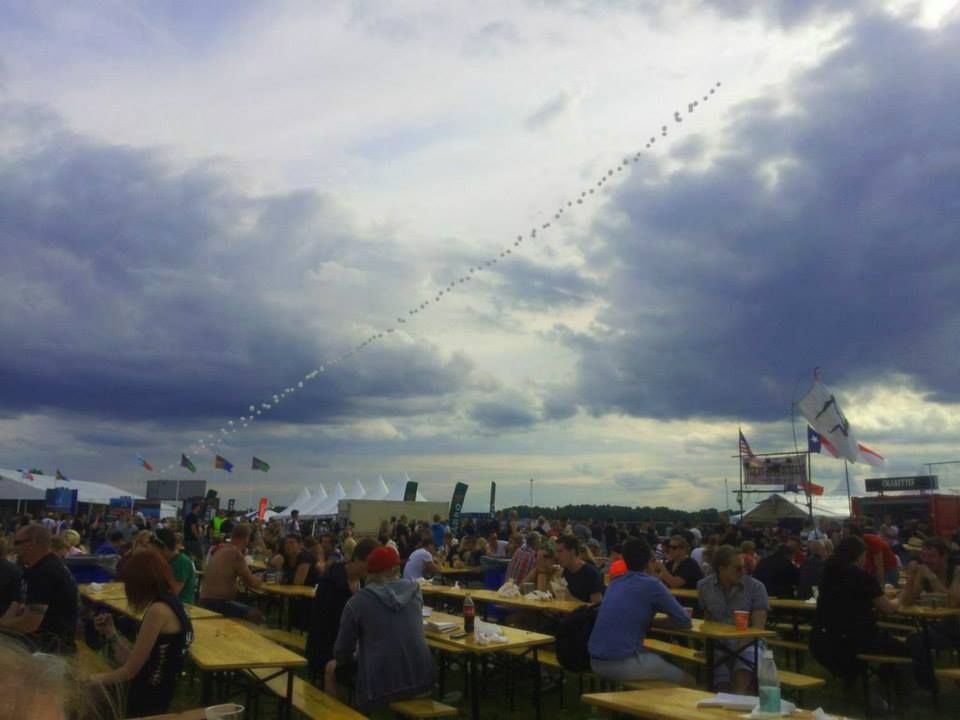 We took a break from dancing like crazy people and had something to eat. The clouds made us worry if the next concert would resemble a mud bath but the rain clouds flew past us and left us with sunshine the rest of the day. Perfect!
Next up was Stone Sour, an American rock band with Corey Taylor - the lead singer from Slipknot. We enjoyed the show but eventually made fun of Corey's lack of vocabulary. I promise he said "fuck" and "fucking" about 3 million times per sentence.
Next we watched Johnossi, a Swedish band. The lead singer John has an amazing voice!
As the night set I was totally over the moon. I loved every minute of it and couldn't belive that my night would end with my all time favorite band: Green Day!
So this is the moment my life gets complete and I can die a happy woman. GREEN DAY!!!! They played for 2,5 hours and those where the best 2,5 hours of my life. It was super crowded (51590 in the crowd) but I promise I could've sacrificed my right arm to stay there forever. LOVE!!!