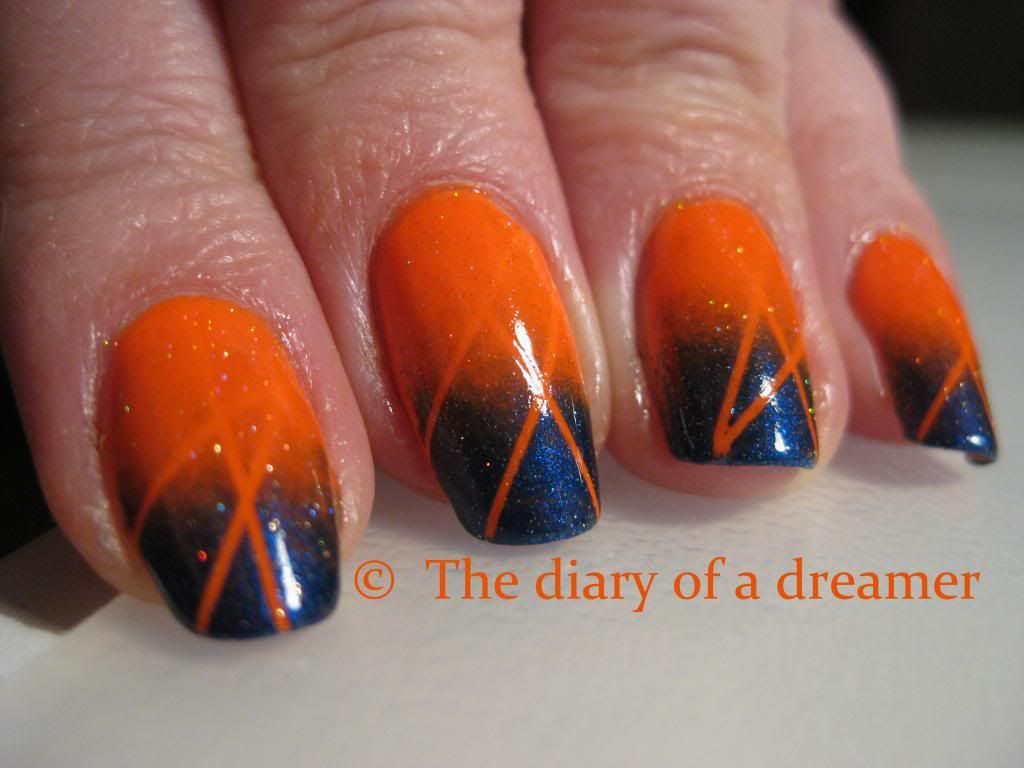 This is a mani I did a while back when I was going to work at a tourism fair in Stockholm.
The accent colors in our exhibition stand where bright orange and cobolt blue. So this is the design I came up with to match :)
I used a really bright orange as a background. It's called "Orange U Jealous" by Ruby Kisses, a neon polish. I then taped off a few lines with striping tape and sponged on some cobolt blue polish. The one I used doesn't have a name but it's a small bottle from H&M. I then topped the whole thing off with INM Norhern Lights - gold.
I really loved how it turned out. Not the biggest fan of the color combo but I got a lot of nice comments during the fair though. I need to do this design with some other colors too!