Here's a couple of pics of my valentine mani of 2013. The pink background color is a holo polish from Depend, no. 2027 - Raspberry. It certainly looks more holo in the bottle than on the nail but then again the sun was not willing to show up for my pics either. It's a pretty pink though and I liked it. I used "Black Creme" from Wet 'n' Wild for the stamping. The image is from plate no. BM 317 from Bundle Monster.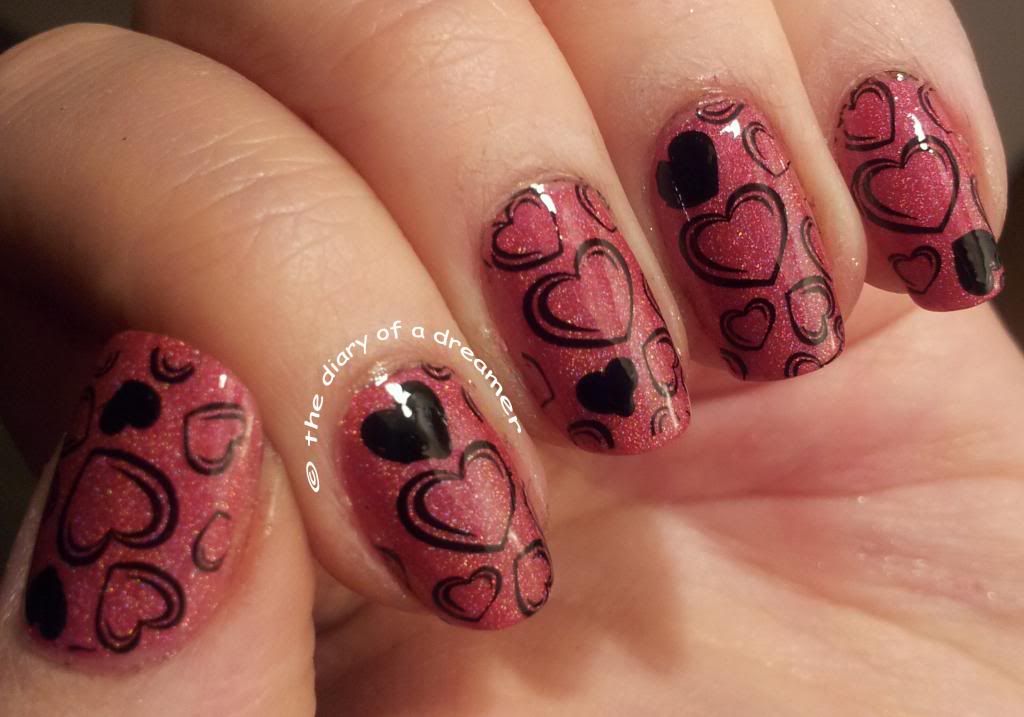 I had an ok valentine. I'm not a huge fan. My BF got me roses and strawberries though. Sweet!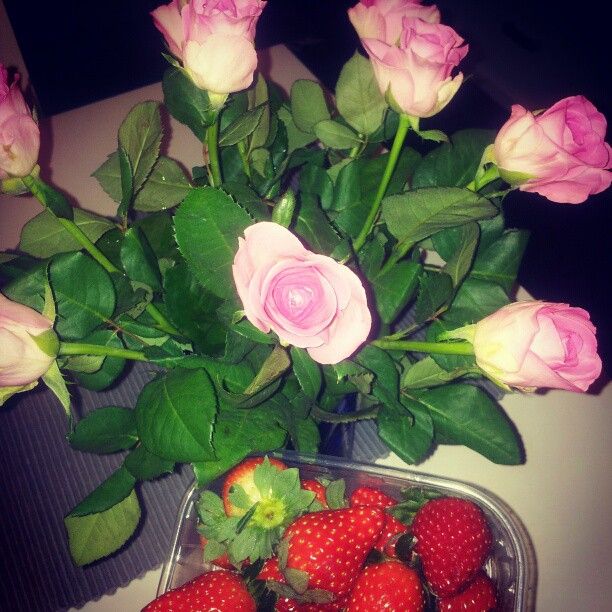 I also got myself a gift. O.P.I's polka.com wich I will show you more later.