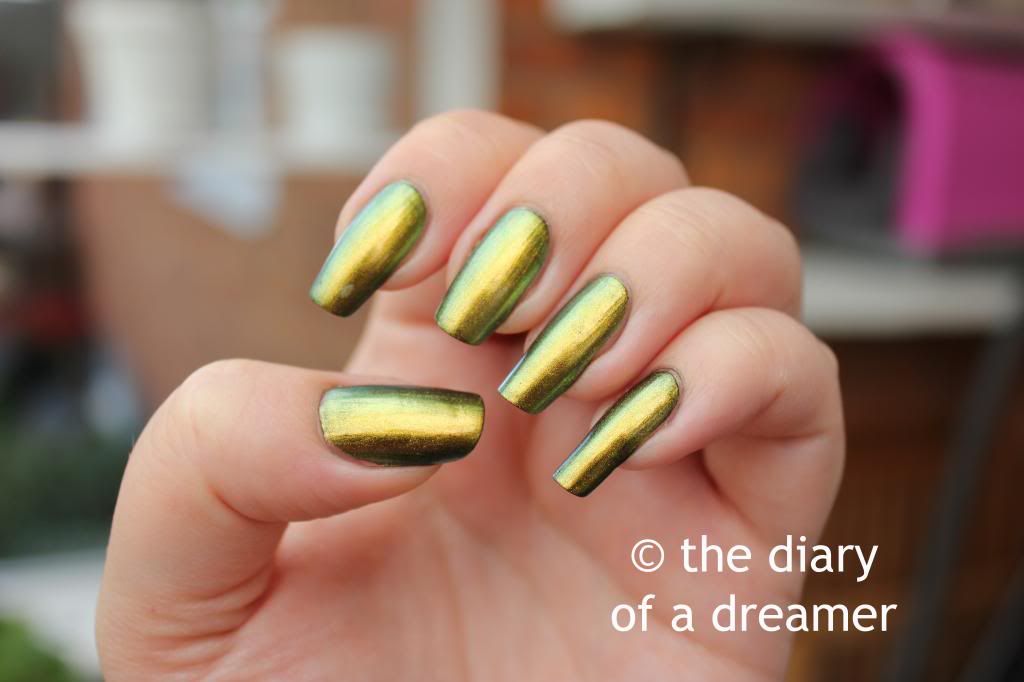 So this is one of those dupes for Chanel - Peridot. I guess there's plenty of them now out there and this is a very affordable one I got from Kicks, called "Evening at chataux Marmont".
It has a very thin formula so I layered it on top of a black polish to make it pop more. And I love the results. It's one of those manis you can't take your eyes off, especially if it's sunny outside and the light plays with all the different shades of the polish.
These pics are from last summer when my nails where long and georgeos. I miss them, buhuu!
Click the read more tap for more pics that shows the full range of colors in different lighting.