I don't celibrate Halloween all that much since it's a fairly new holiday in Sweden. But when I see all the beautiful orange pumpkins in the store I just can't help myself. I did my first carving last year and I loved it. This year I had to buy two :)
So here's this years result.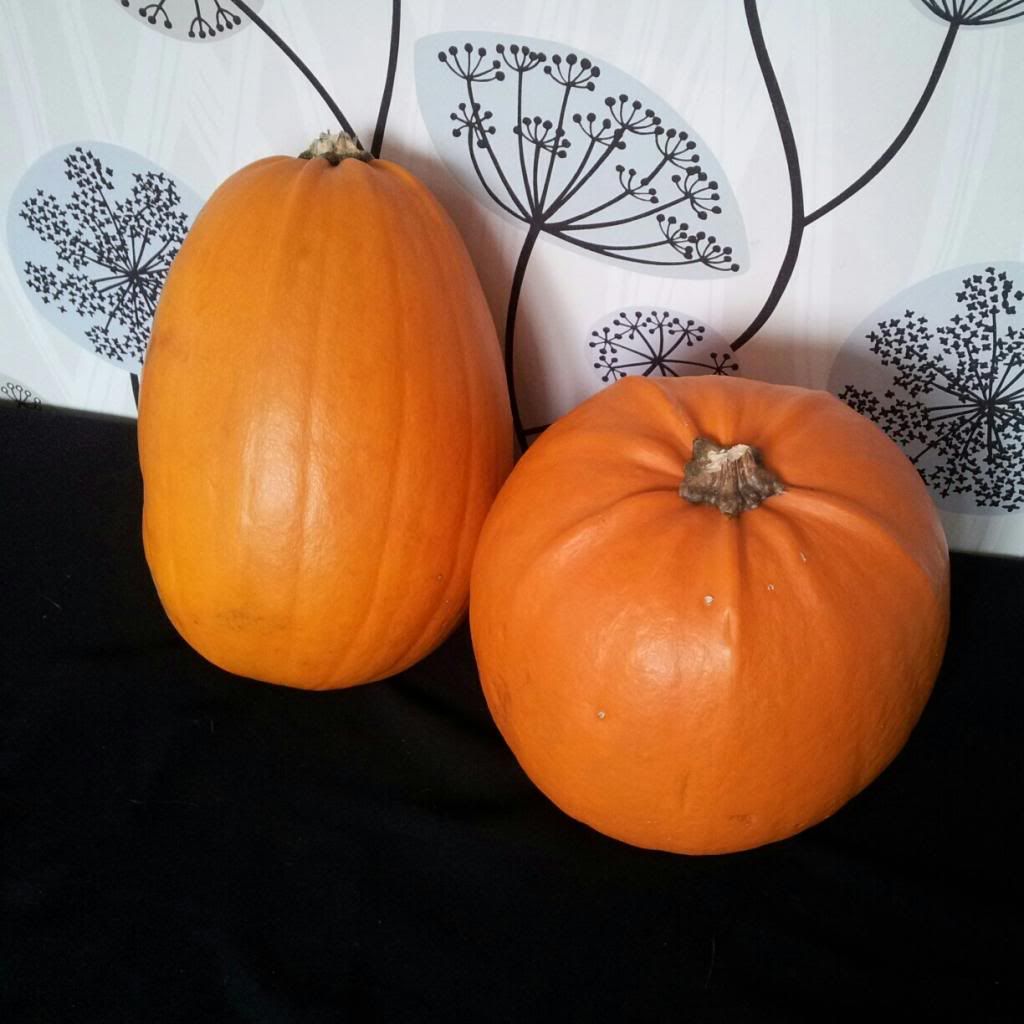 The chosen ones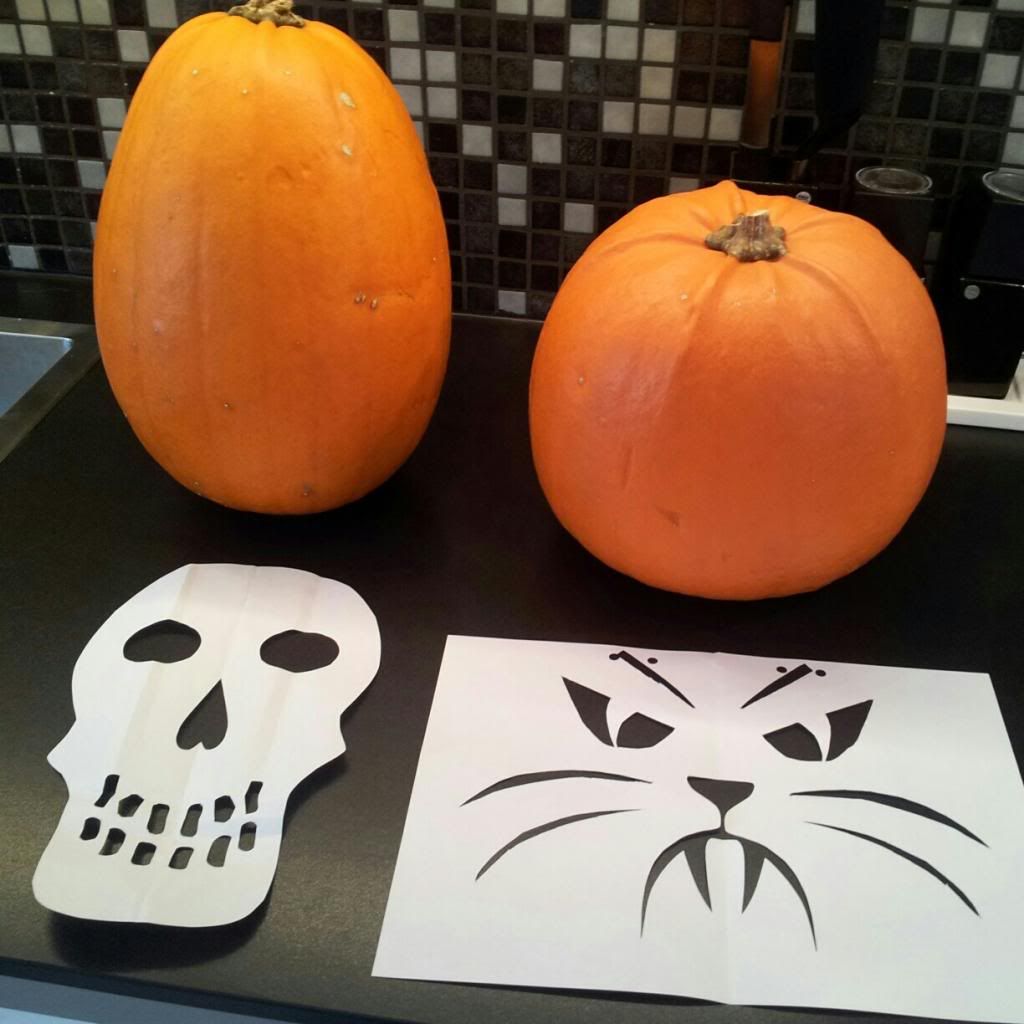 Made some stencils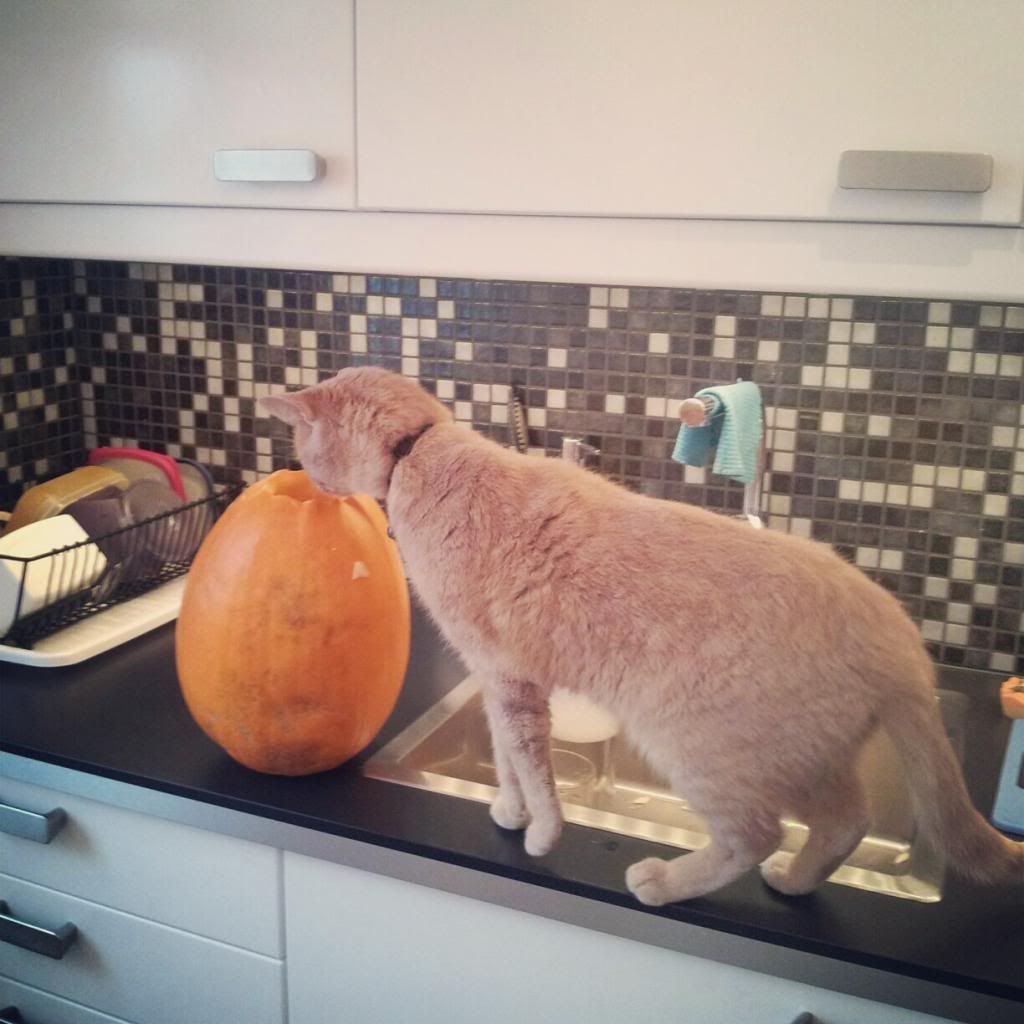 Iris was quite curious of wth I was doing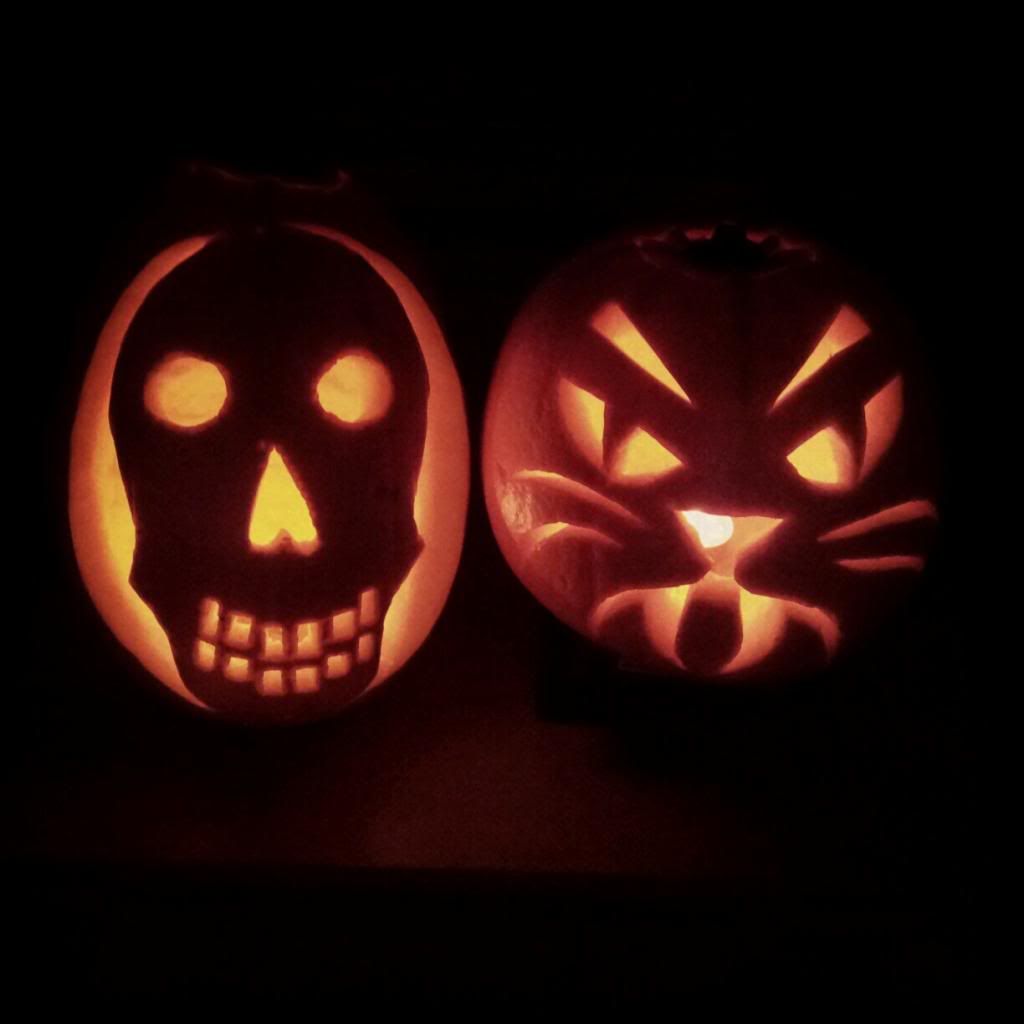 And here's the result
Happy Halloween everybody!
I'm hosting a halloween dinner party tomorrow, I might post pics of that on sunday. If I'm not to hung over. LOL!