I hosted a dinner party this weekend for our two best friends and I thought I'd share a couple of pics. Unfortunatly I didn't manage to get descent pics of the guests but then again you're not supposed to post pics of other people online now are you!?! LOL! Click the "read more" tab to see all the pics.
~ ~ ~
Here's me and the boyfriend. Cute huh? Doesn't he look just like the dude in Green Day in this pic?
Here's the aperitif, bloody test tubes (the drink Manhattan)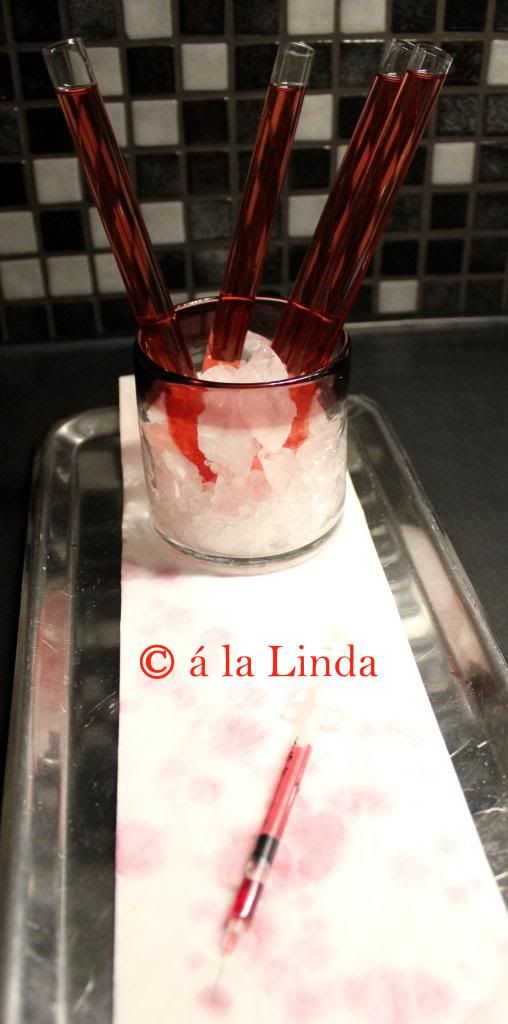 My dinner table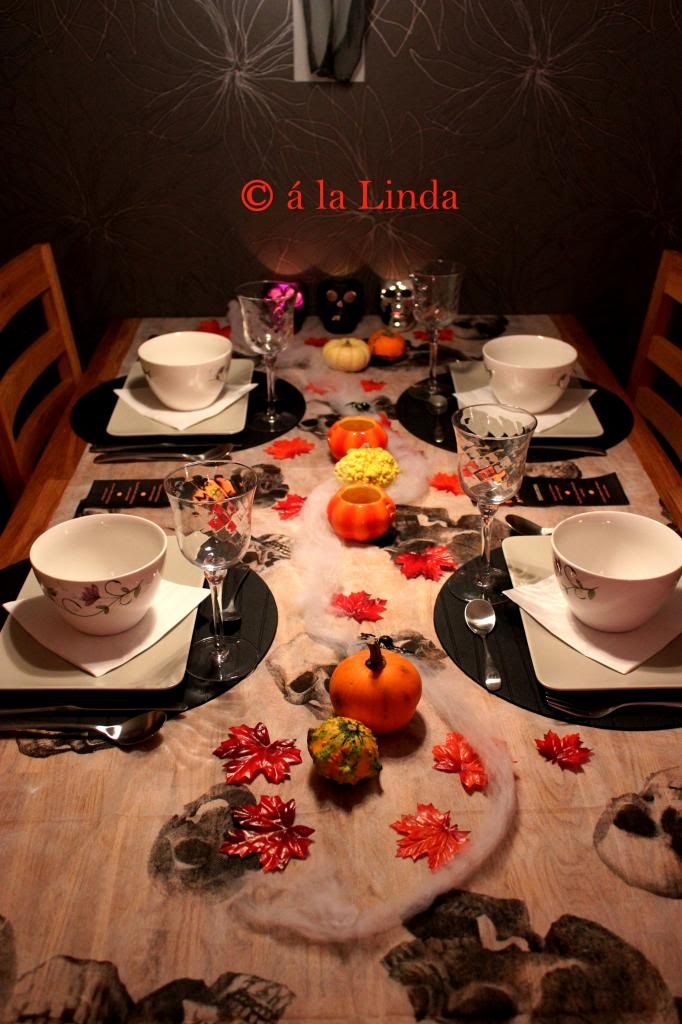 Here's the menu I created. Since Halloween isn't a Swedish holiday I decided to do it in english. The guests had fun guessing what I was planning on serving them...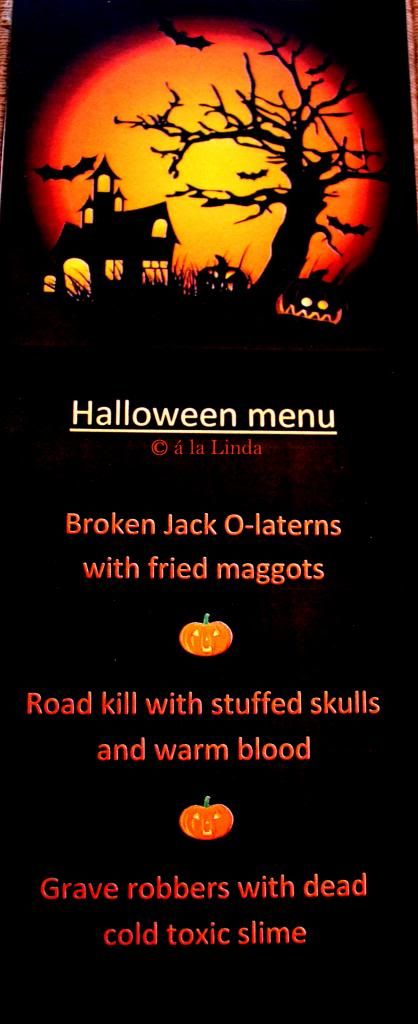 So here's what I cooked. As a starter - Butternut soup with chili fried prawns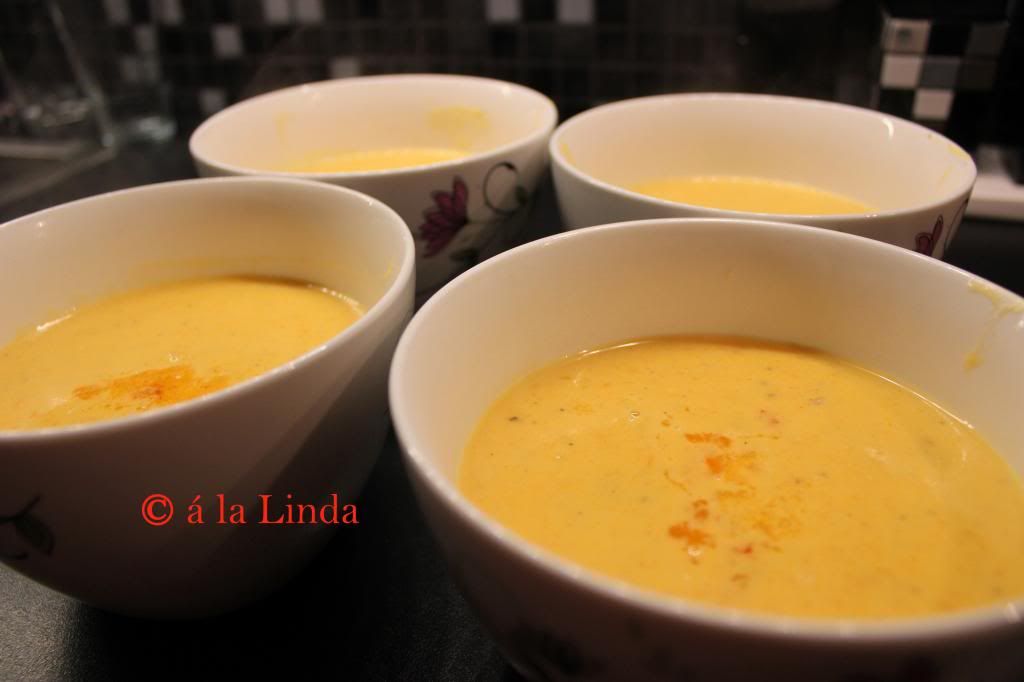 For the main - Filet of beef, couscous stuffed peppers and red whine jus
The dessert - Chocolate & sweet licorice fondant with a vanilla shortbread cookie and lemon flavored yoghurt ice cream.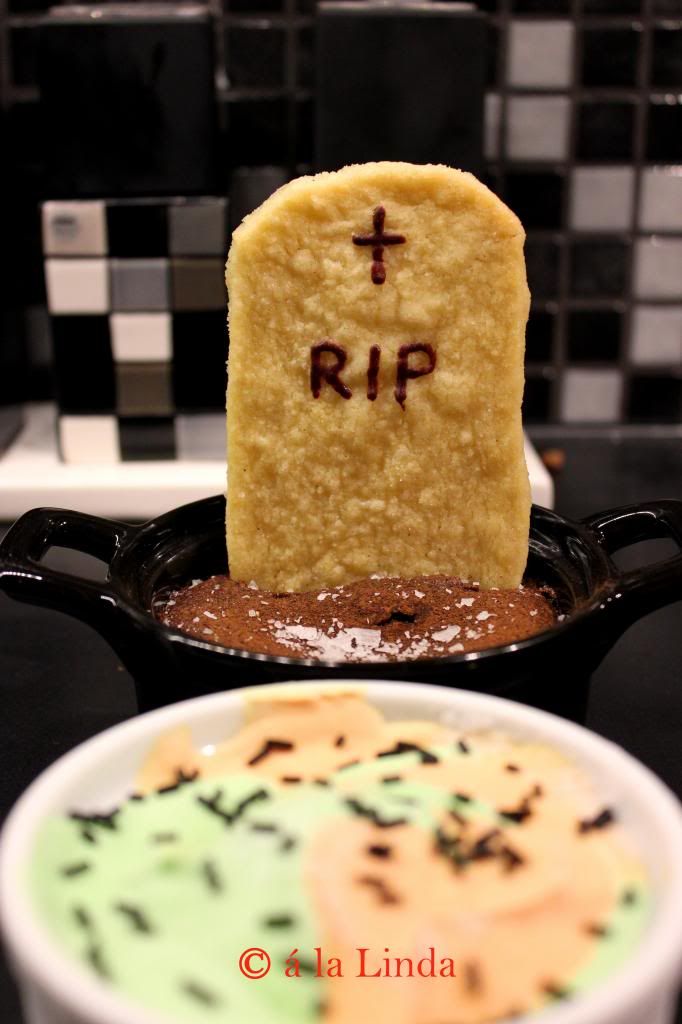 All the recipes will be featured on my food blog very soon
And here's a final pic of the BF...you just have to love him, don't you!?!