This is the first time I try nail strips. These came from Nailease and has a cool pink leopard print.
This is how it looked inside. Besides the nail strips I got a nail phile/ buffer and a wooden cuticle pusher/ orange stick. These are to help you with the application of the strips.
This is how the strips looks. Paper thin with a foil cover on the back.
The way to do it is to buff your nail carefully, choose a nail strip that matches the size of your nail, remove the foil part and apply the sticky strip to your nail. Try to stretch the strips if you get any wrinkles or creases. Press down really good all over the nail and carefully use the cuticle pusher to make the strip stick to your nails everywhere. Phile off the excess at the tip of your nails, and finish off with top coat polish.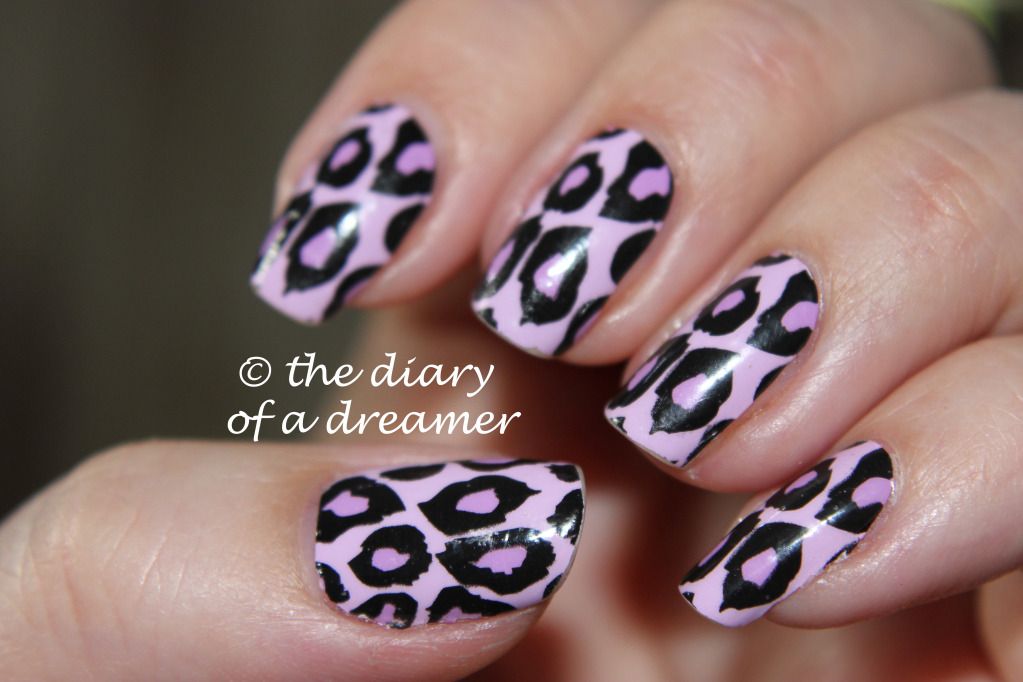 The result. A fast and pretty nail art manicure. I really liked how this turned out. I need to go buy some more in other patterns and designs!