Remember that I'm
renovating my kitchen
? We're almost finnished and I thought it was time to share some new pics. There's still a couple of details left so there will be one more "end-result-post" later. I can't even begin to tell you how wonderful it feels to have done this. Sooo worth all the braking nails, the cuts and bruises, the mess, the stress and the fights with my hubbie - LOL!
The down side to IKEA
Kitchen floor is awesome
The cabinets are coming along...

The other side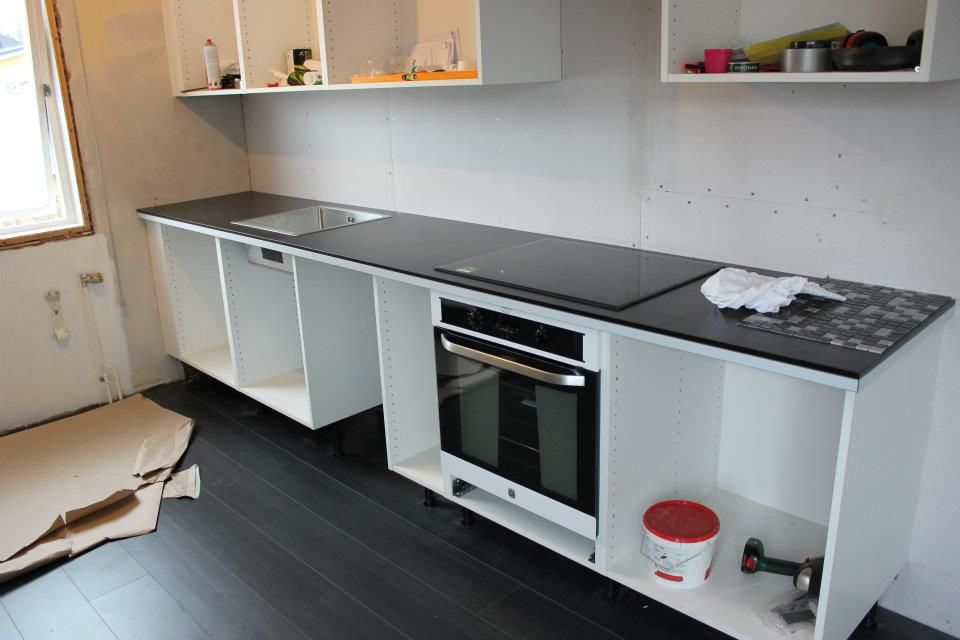 Appliances are going in


The most georgeous wall paper EVER! :)

MOSAIC TILES! Awesome!!!

That's it for now. Isn't it great? I'm never leaving my kitchen again - EVER!