Design #140
Fantasy Butterfly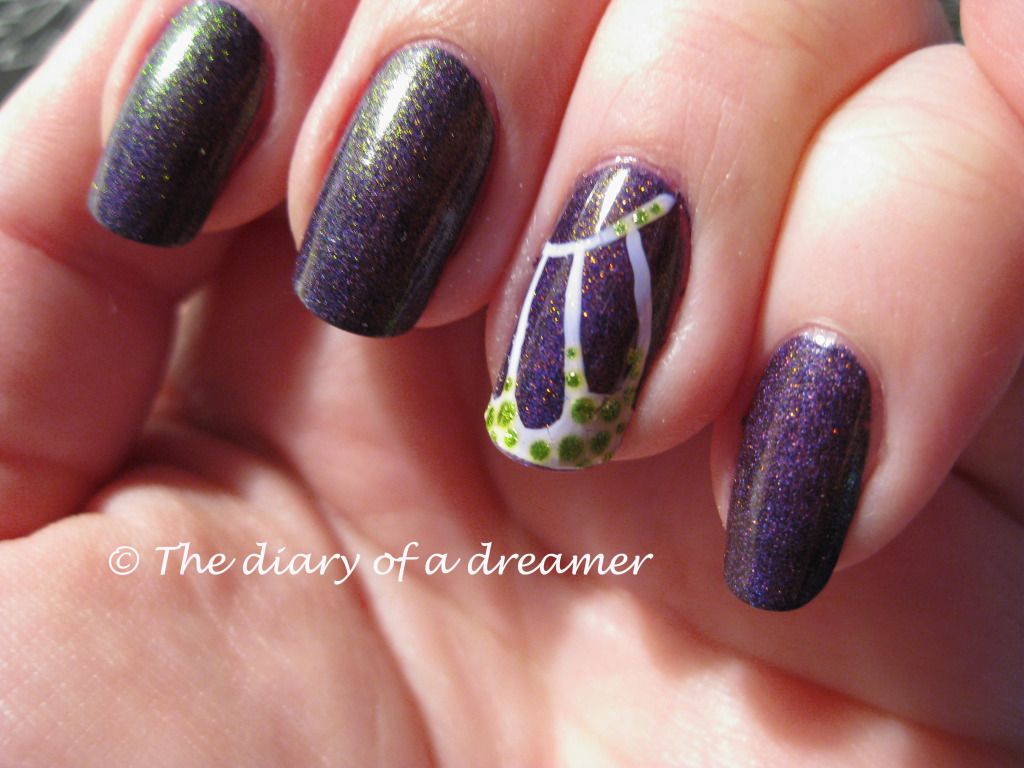 I used: Color Club - Wild at heart, Max Factor - Fantasy Fire, White acrylic paint and Klean Color - Metallic Green.
The sparkle of this mani was amazing. Very hard to capture on pics though...I loved it anyways! I hope you all had a great weekend. We're still working on our kitchen and my nails are a big fat mess but I will survive I think.
Thanks for reading. Ciao!