Remember the secret santa? Well...we did it again...for valentines. Here's what I got from the sweet
Ashley Ray
. Please visit her cute blog aswell!
Look at those cute little packages! My heart was beating fast...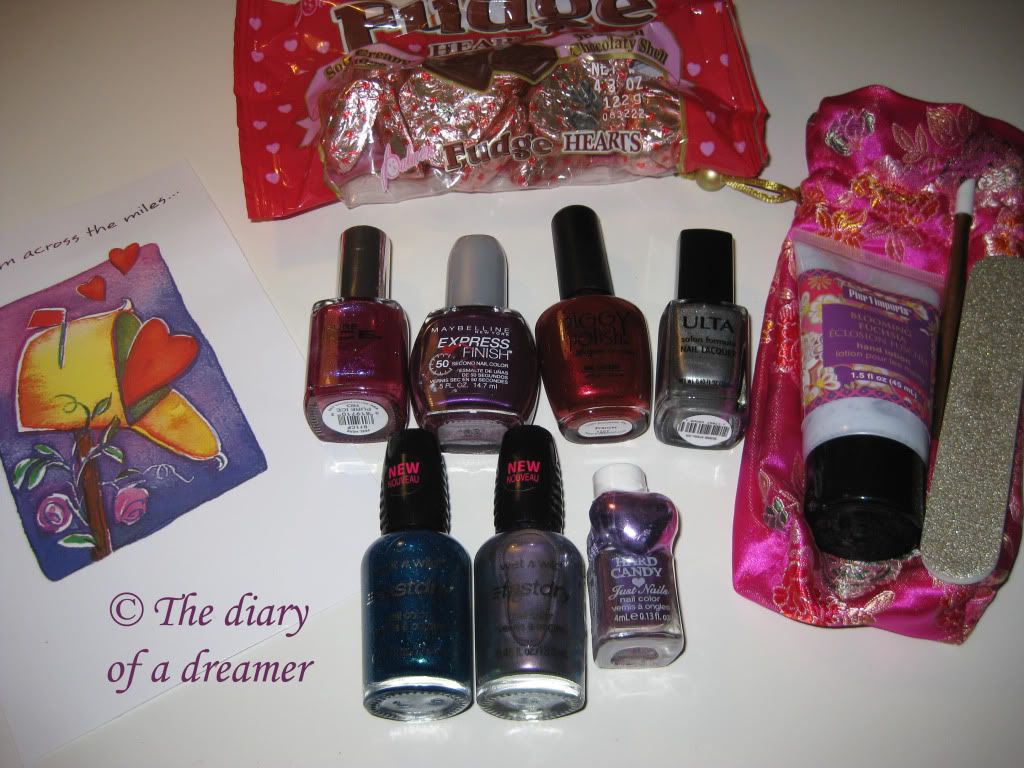 Taadaaaa! :)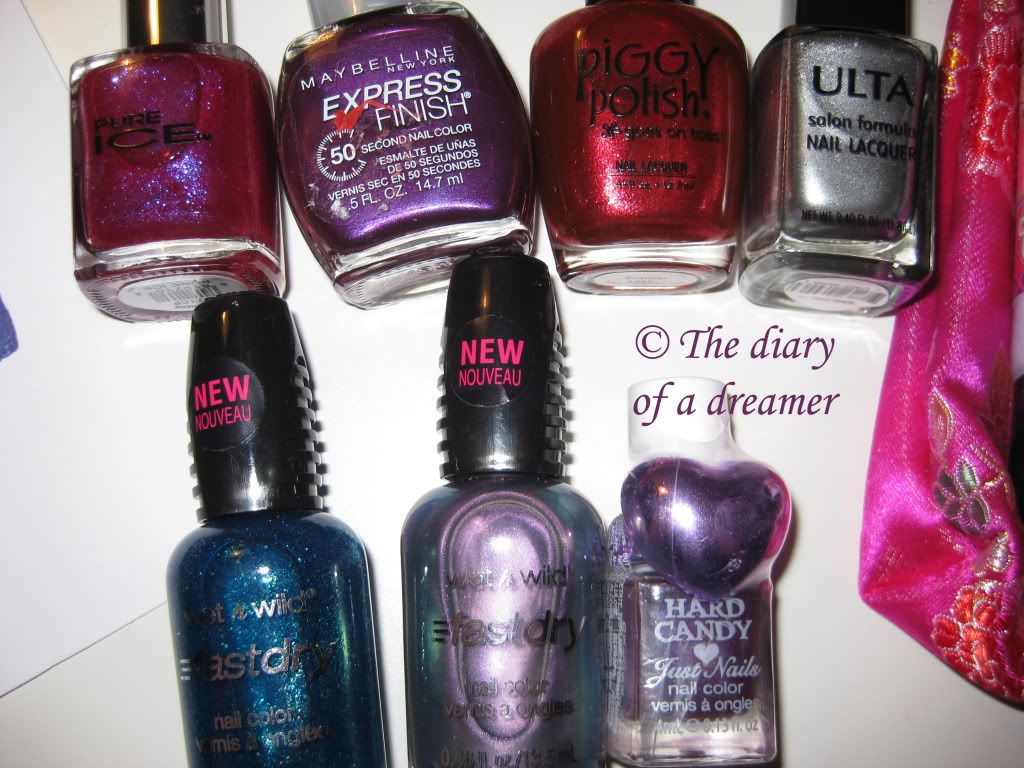 From the right top corner: Pure Ice - Rio, Maybelline - Grape times,
Piggy Polish - Prancer, ULTA - Scene steel-er, Wet n Wild - Teal of fortune,
Wet n Wild - Grey's anatomi and a cute purple from Hard Candy with no name!
I love everything! This is so much fun...I hope we do another "secret-thing" soon. Easter perhaps!?!