I was looking for an old post and stumbled upon a draft from last summer! OMG! I haven't shown you my first ever Essence twins. How stupid am I? And to top it off, it's Edward & Bella *total Twilight nerd over here* Well...here they are, my pretties!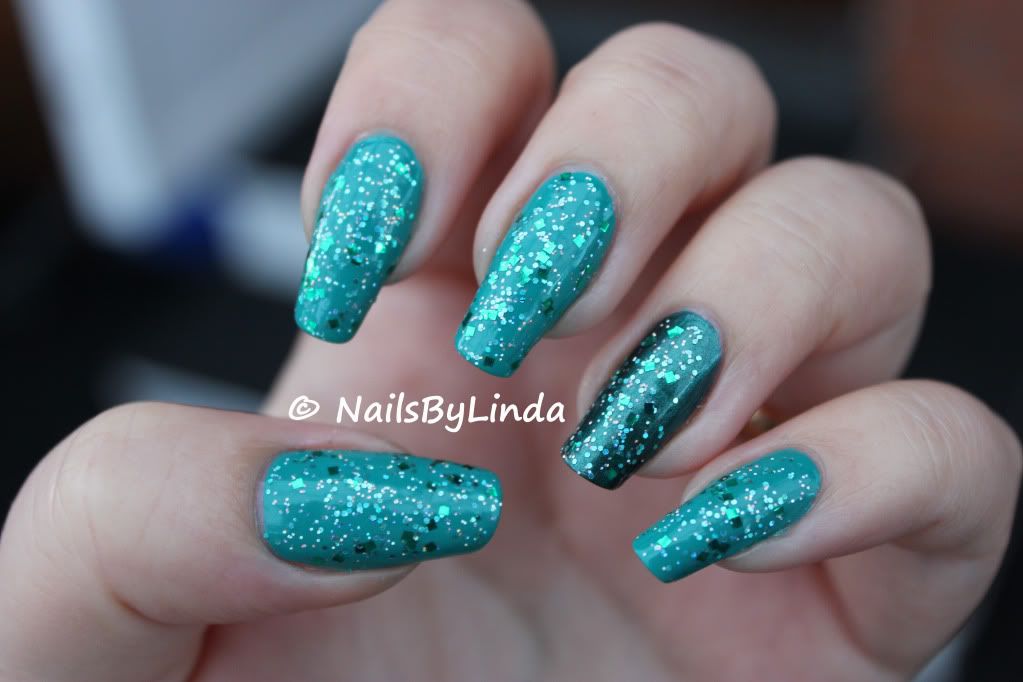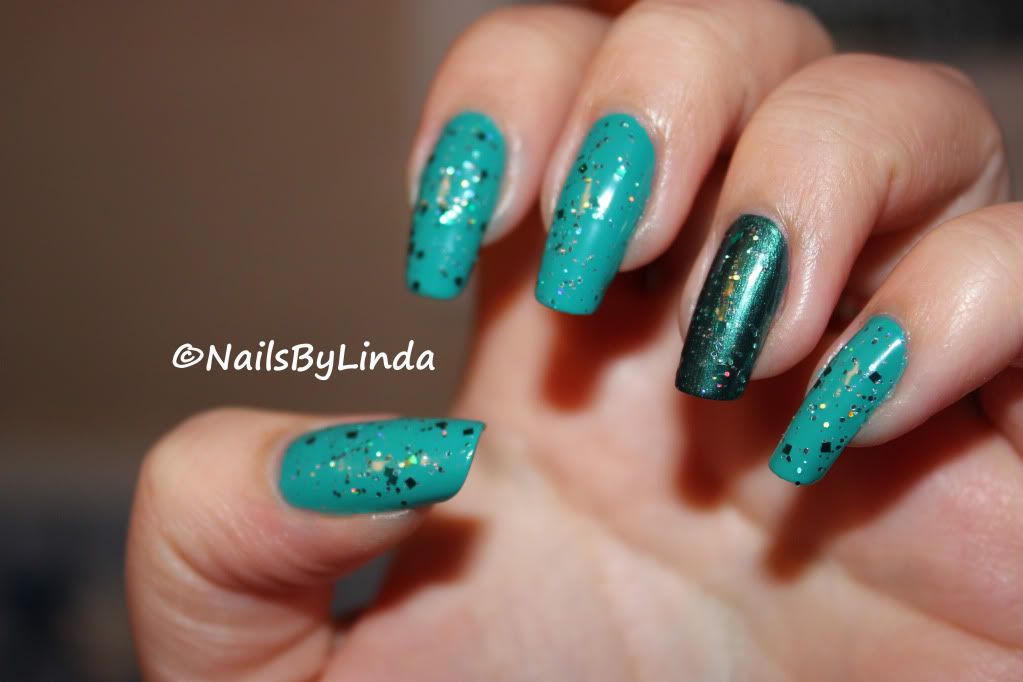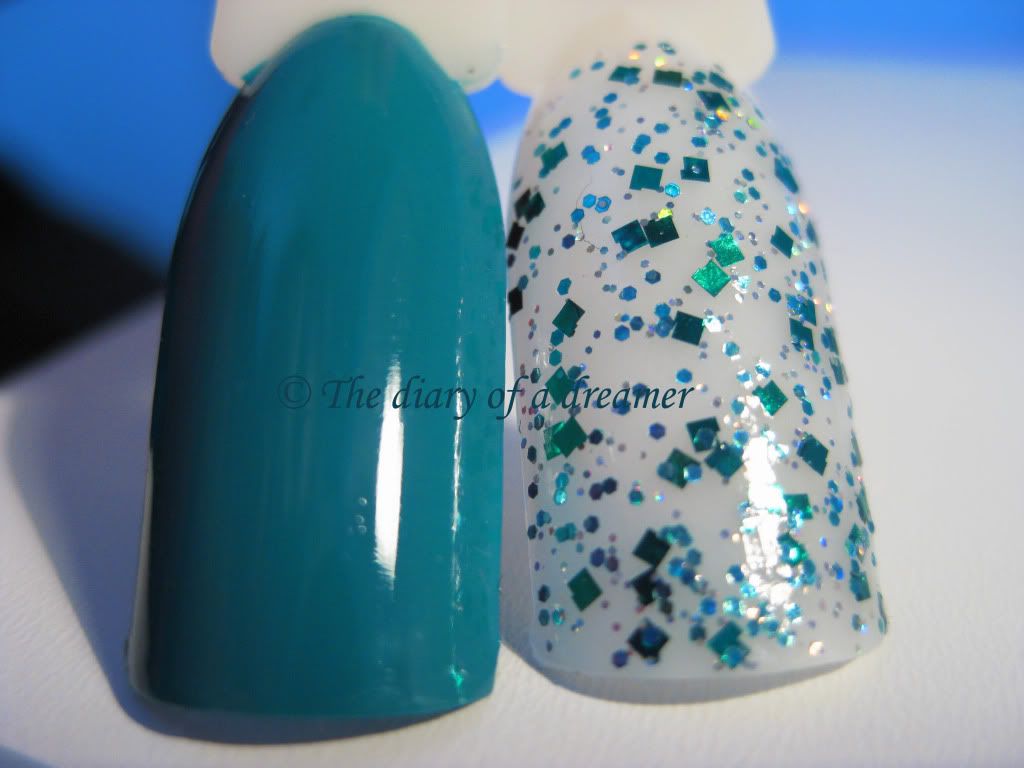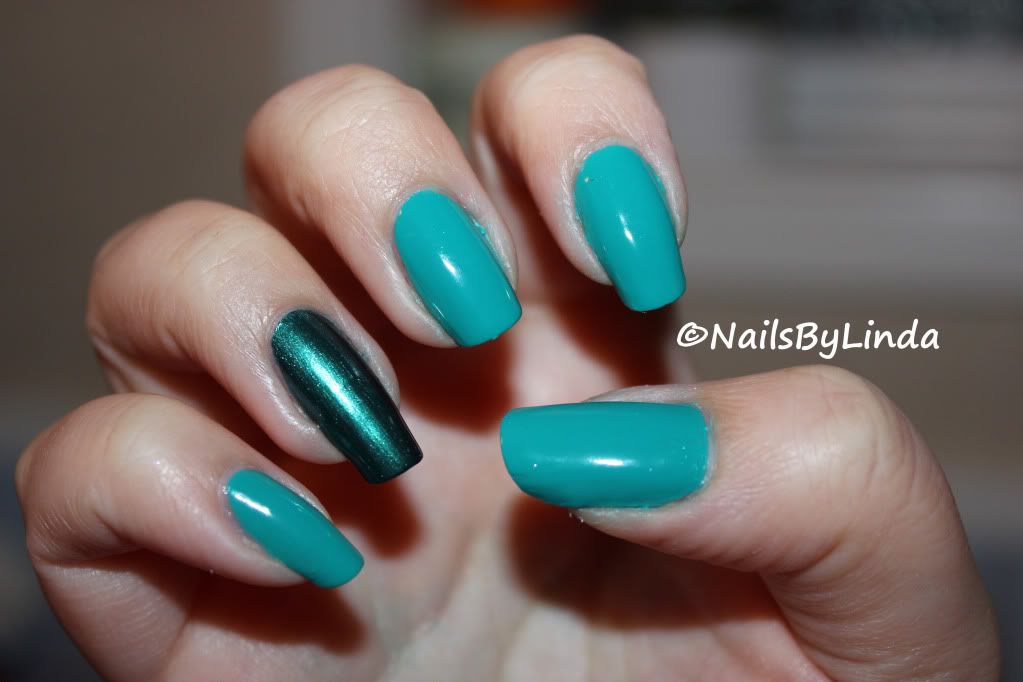 As you can see...there's one exception. The accent nail is Color Club #870 Rule Breaker. A georgeos dark teal that I need to do a swatch post for...on it's own.
Ps. I don't know what's wrong with blogger at the moment. They're making my text wonky....grrr...