Design #121
Christmas Eve 2011
All the holidays are finally over and I'm glad. I do really enjoy it all but after new years I'm always fed up with it all and really want to get back to normal rutines and days again. I've been falling behind on my blogposts and by posting a few more this week than I usually do, I hope I catch up a bit. I'll start this week by showing you the mani I did for christmas eve. To match the dress I was wearing.
I finally had the time to take some pics in between the layers of this nail art, wich means I'll give you all a quick and easy tutorial, sort of.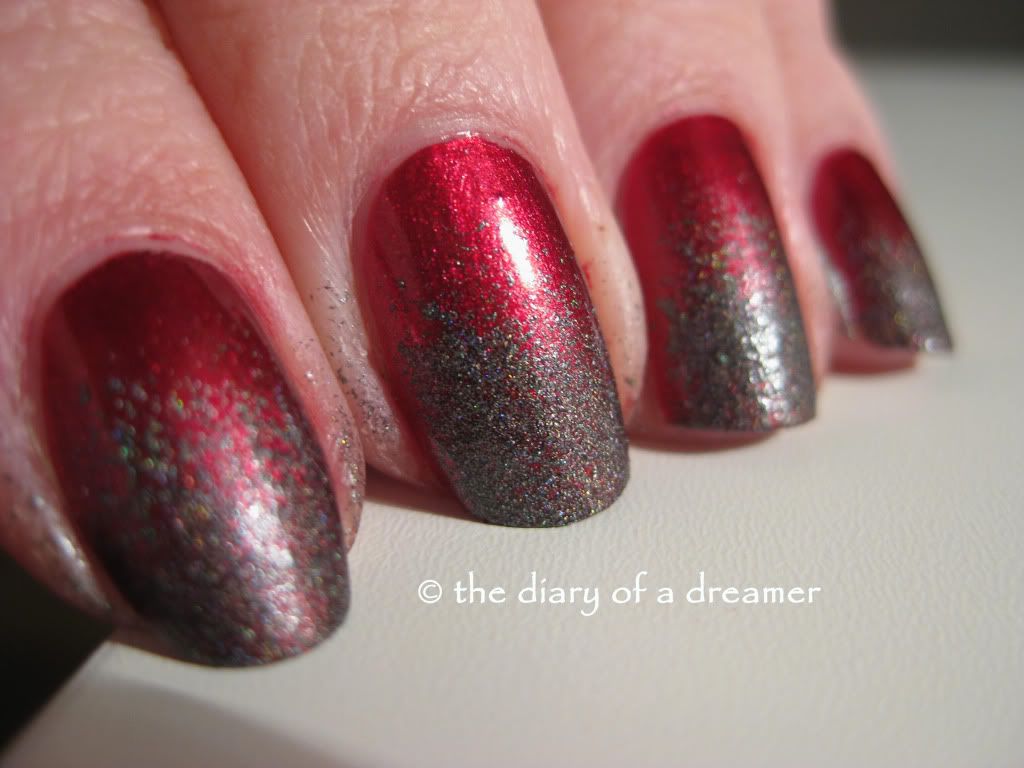 Start by painting all your nails a dark ruby red. Let it dry, and sponge on
dark grey polish using a make up sponge.
These colors are Maybelline Volcanic Red, and Color Club Revvvolution.
After the gray has dried, add some black polish in the same way but keep
the sponging on the very tip of your nail, creating a gradient look.
Top coat and you're done!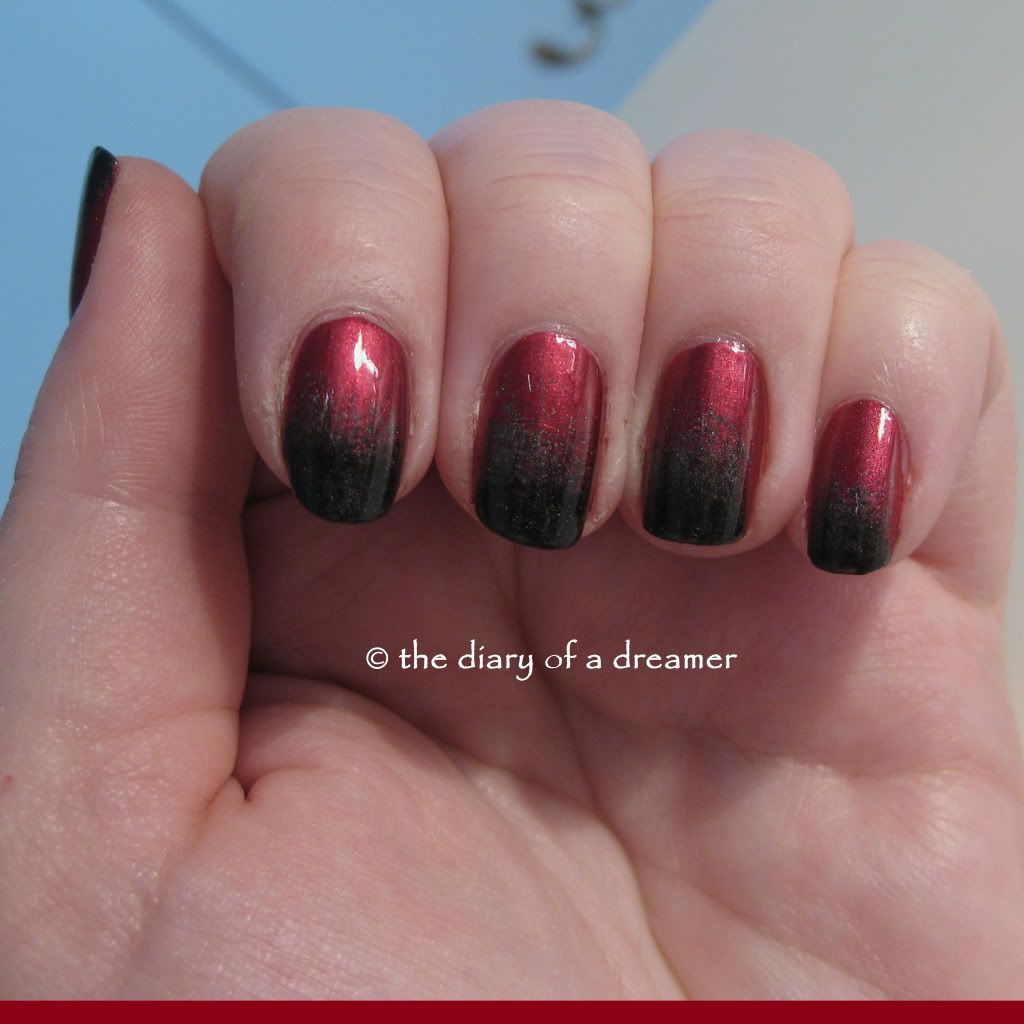 It was quite hard to photograf this manicure. IRL it looks way more gradient and more sparkly with the grey CC holo. This is actually one of my favorite manis so far. I love sponging and I need to do it more often.