I've been home sick from work for 3 days and since I recieved my display fans a while back I decided to take the opportunity and start swatching. And boy, I've been swatching like a mad woman! LOL! After going through my collection of about 230 polishes I actually found some polishes I didn't like anymore and I decided to get rid of them. I haven't thrown them away, I'm still deciding on what to do with them. I might give them away to someone in need ;). But they are no longer a part of my collection, that's for sure.
So, I will show you some pics from my swatching mania...hope you like them!
I love the space on each stick! I write brand, number and name on them :)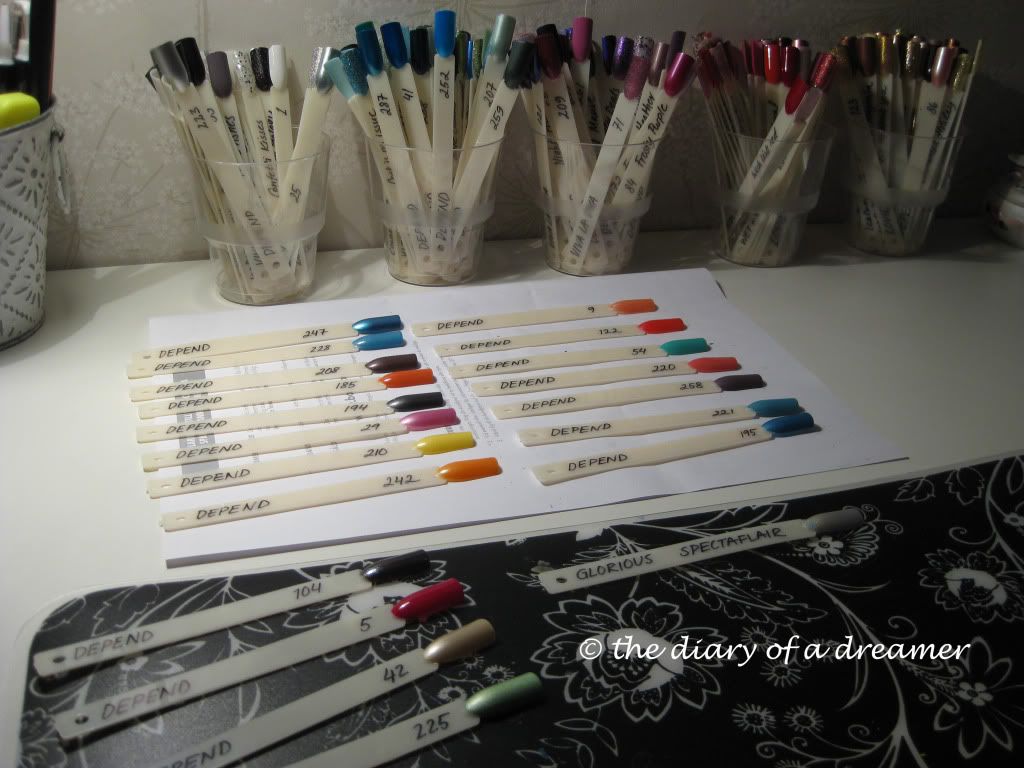 The last ones drying...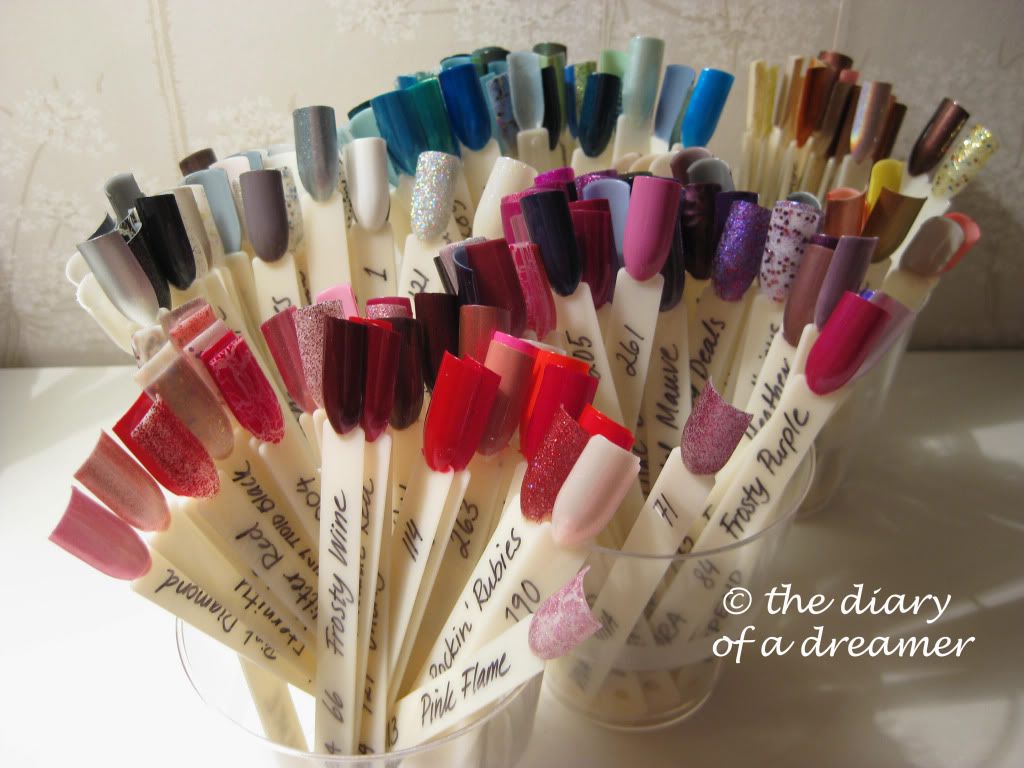 Look at all the goodies :)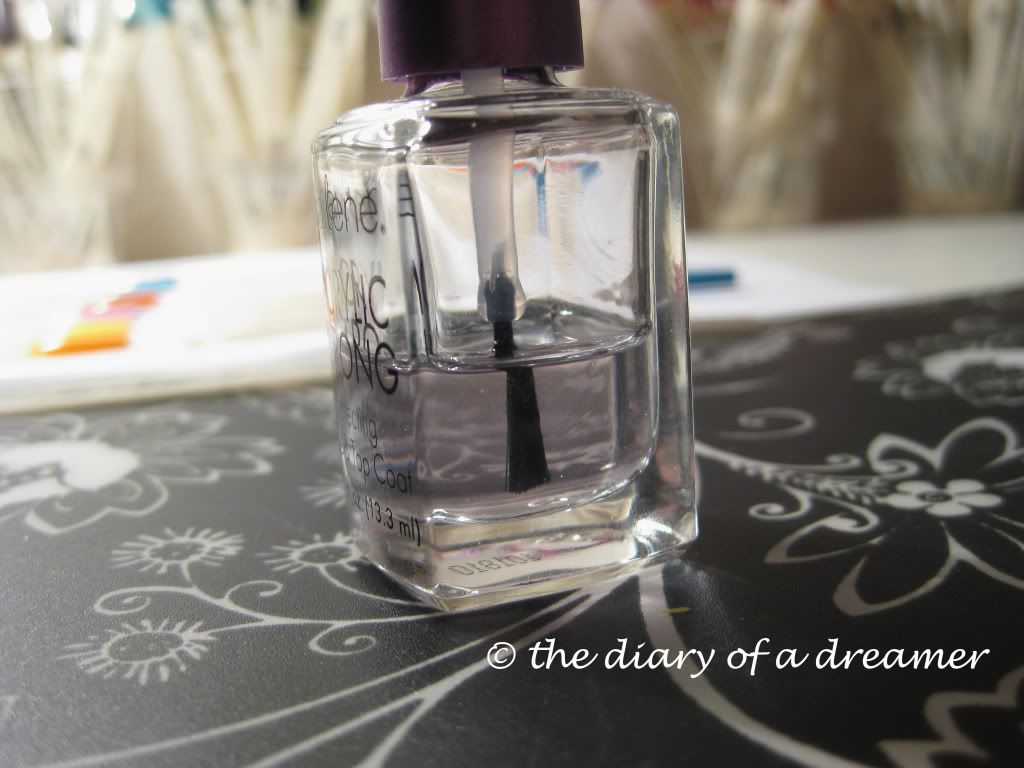 I used a cheap top coat for the sticks, good thing since half a bottle was needed
This is my new chair! Yaaay!