I think I've told you that I'm a member of a group on facebook called
Polish-aholics Anonymous
. Some girls on there decided to do a secret santa and I joined in ofcourse! The limit was set on $15 (ca 100 kr) and in the end all the European girls sent chrismas gifts to the American girls and the other way around. So much fun!
So on monday I recieved my package, from my secret santa
Kristen
in Milwaukee, Wisconsin. Click her name to visit her blog. She is a very good shopper and managed to get me an awesome gift for $15. Let me just say that Sweden seems to be very expensive in comparision. You don't get much for $15 (100 SEK) over here. Anyways back to my fantastic gift!!!
I got home from work and found this box on my kitchen table. (Click on the pics to enlarge!)
I was dying to open it but my fiance forced me to eat dinner first, and I don't think I have ever eaten that fast before. LOL! Here's what I found in the box...
I nearly died when I saw the EIGHT little gift wrapped cuties! And chocolates...mmmm!!! Chocolate covered cranberries and a "cow pie". No it's not cow poo, as my fiance thought, it's pecans covered in caramel and milk chocolate. Yum!
Look at those glitters! I can't belive that I almoust got the whole Ice Baby Collection from Wet n Wild! I was jumping up and down by now and my fiance kept telling me to breath, lol! Here's a closer look...
As always it's quite hard to capture glitter on camera. This is the best pic so far. I can't wait to try all of them. LOVE LOVE LOVE!!!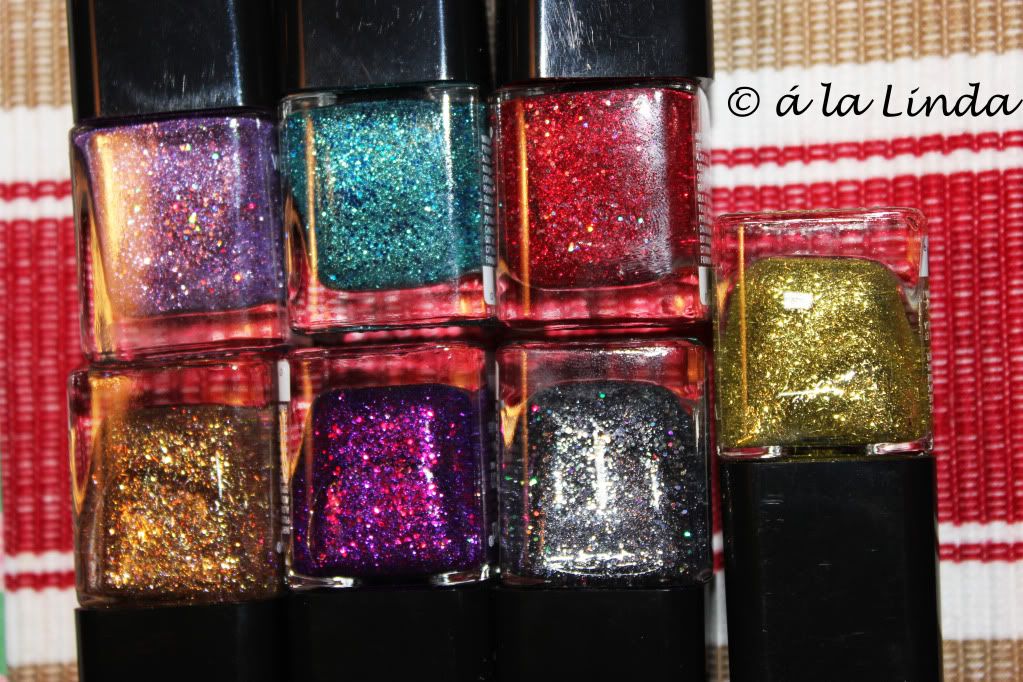 This was so much fun and I can't wait to do it again. How about a secret valentine? :)
Thanks again Kristen, I really love it all! And a merry christmas to you too! God jul!
Ps. Did you notice I copryright marked most of these pics wrong? LOL! I was marking some other pics for my food blog and apperently got confused when I got to the nail polish pics. Haha!