Design #120
Christmas Tree Nails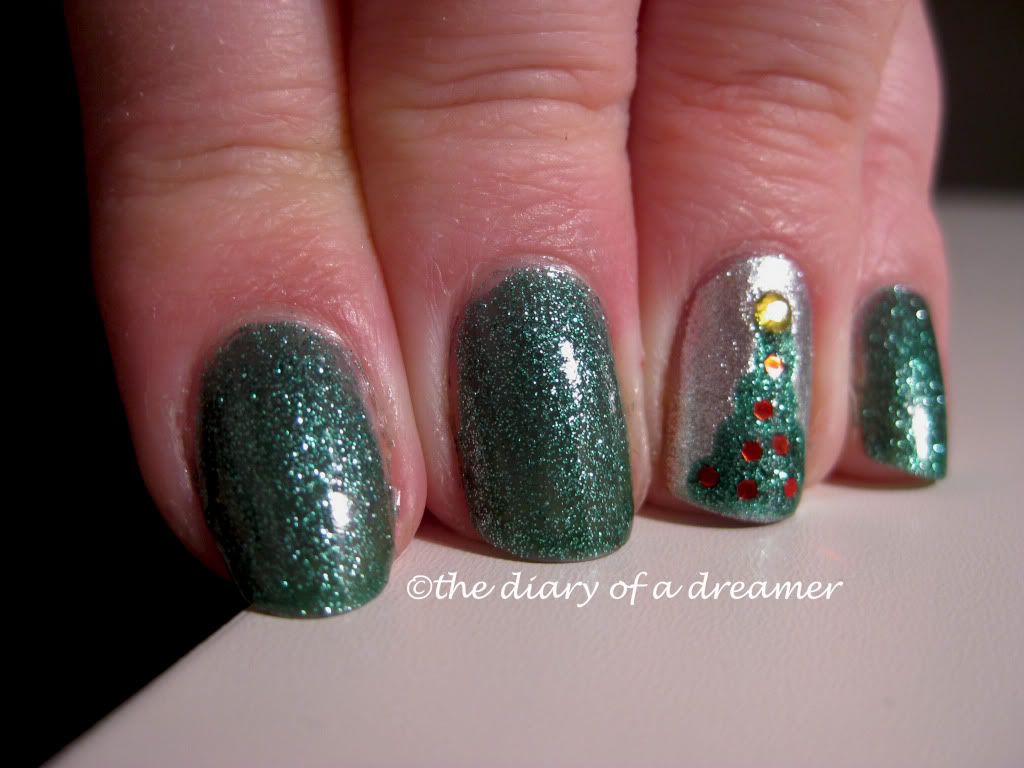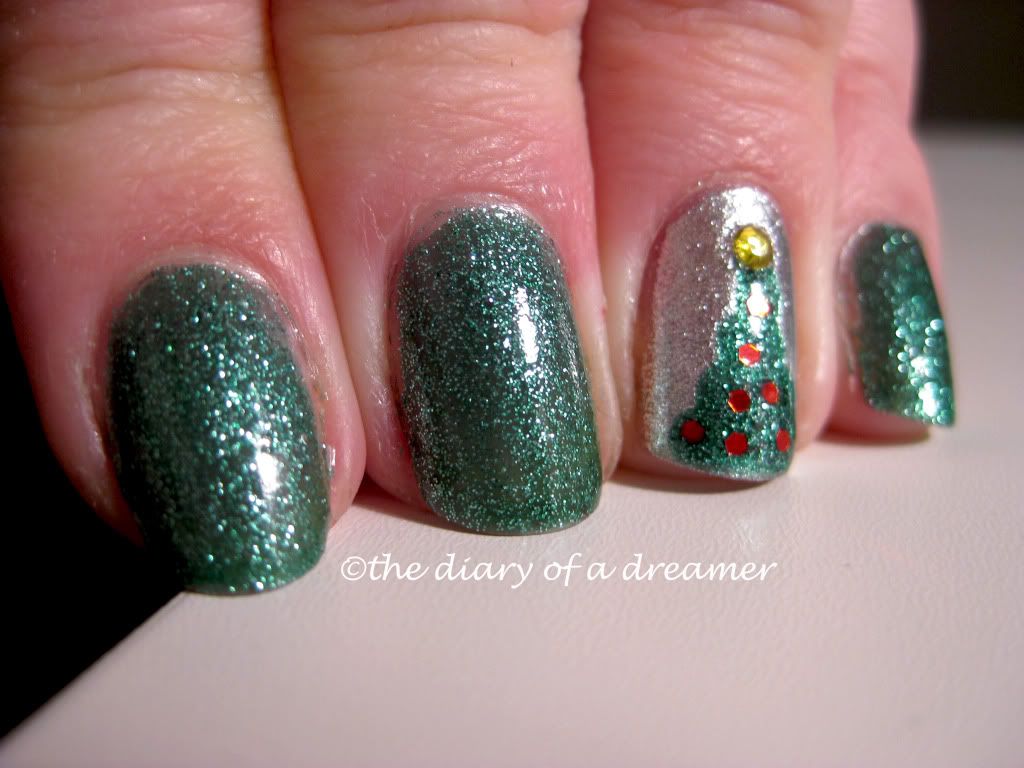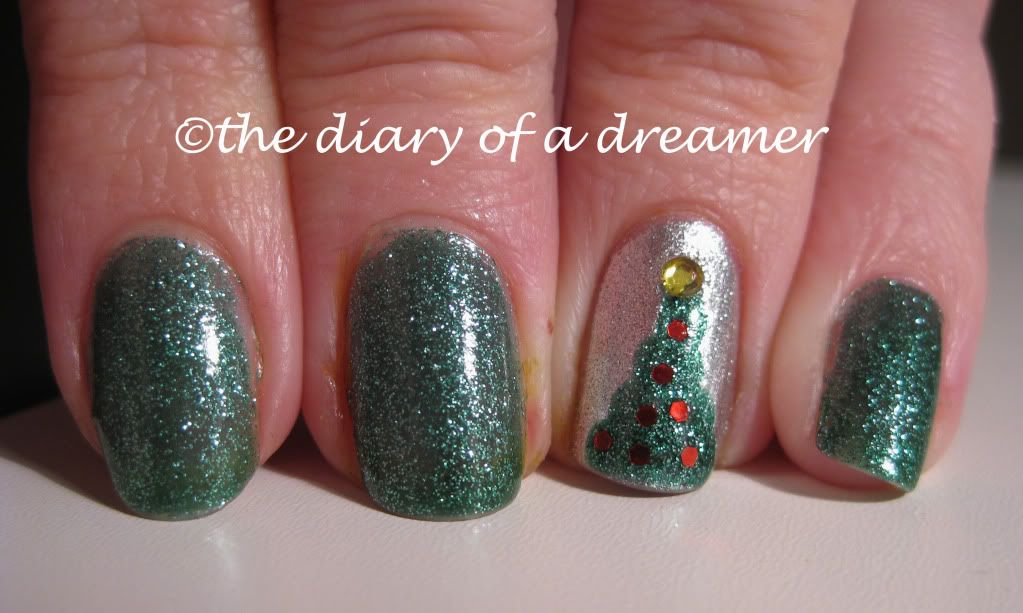 I'm officially in love with this green glitter polish. Do you know wich one it is? Yes, it's Mistletoe kisses from China Glaze. For me, the perfect green. This is the first time I'm using it. I bought it this summer I think. It's georgeos! For the tree design I did a silver background, it's Color Clubs "What a drag", a foil polish. I dotted on the christmas tree using a dotting tool, and decorated it with some red sequins and a golden rhinestone for the top.
With this post I want to wish you all a merry christmas! I will be very busy over the weekend but I have a couple of more christmas-y nail designs to show you later. I hope you all have a great weekend.
// Linda
Merry Mad Christmas :)
If you're really feeling the christmas spirit I guess you can check out our christmas card this year. A rockin' family of four, lol! Click
here
to view.