Design #119
Santa Nails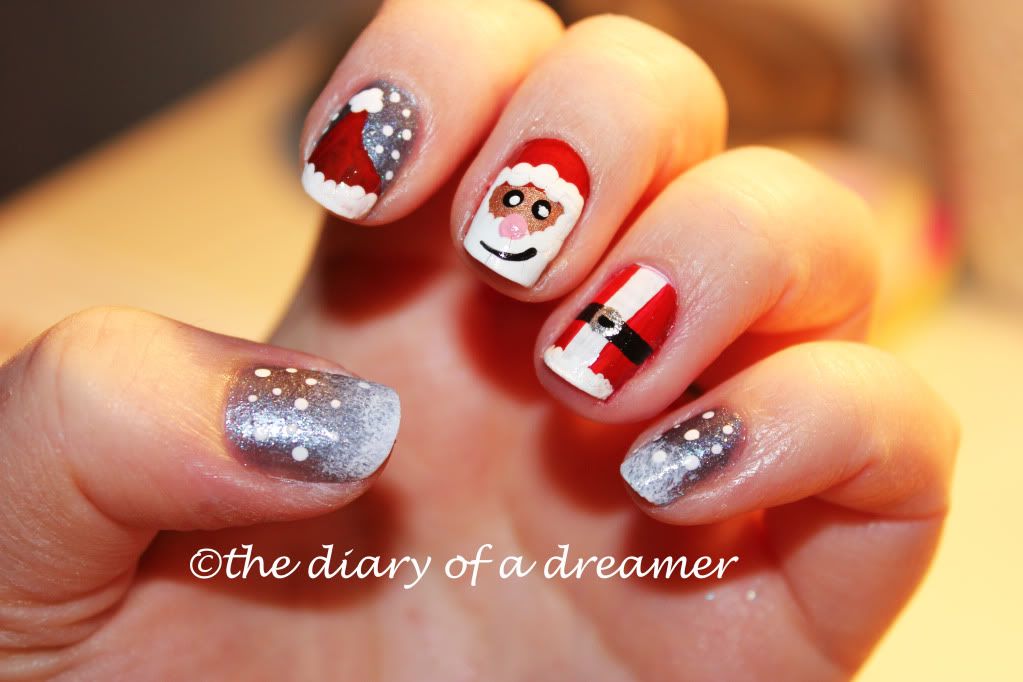 Way to yellow pic...sorry!
I'm quite pleased with the result of this one :) Although I ended up removing it right away because I was to impatient with the acrylic paints. I put on too much at once wich made it cracke during drying. I couldn't stand the cracks so I removed the santa design and did blue snow on all of them instead (like thumb and pinkie).
The blue background is Color Clubs no. 896 "De-lux-cious", two coats. It's a dusky blue polish with glitter. I sponged on some white acrylic paint on my tips and made dots for snowflakes. I used acrylic paint for the santa hat, face and belly too.
I can't belive it's christmas this weekend. The time really flies! I'm working all week and spending all my afternoons baking and cooking for christmas - wich I love to do! But my nails don't like it as much as me, so my mani looks horrible at the moment. But I figured I'll go with naked nails until I'm done. I'm currently planning some manicure fabulousness for christmas weekend :)