Should I start sharing my hauls? Yes, I should! So here are what I bought for myself this weekend. I was feeling a bit down and what other way is there to go than to make yourself NAIL-POLISH-HAPPY!?!

4 out of the 12 new polishes from Depends' fall collection, #259, 258, 261
& 263. And one "oldie", a pink shimmer/glitter layering polish #190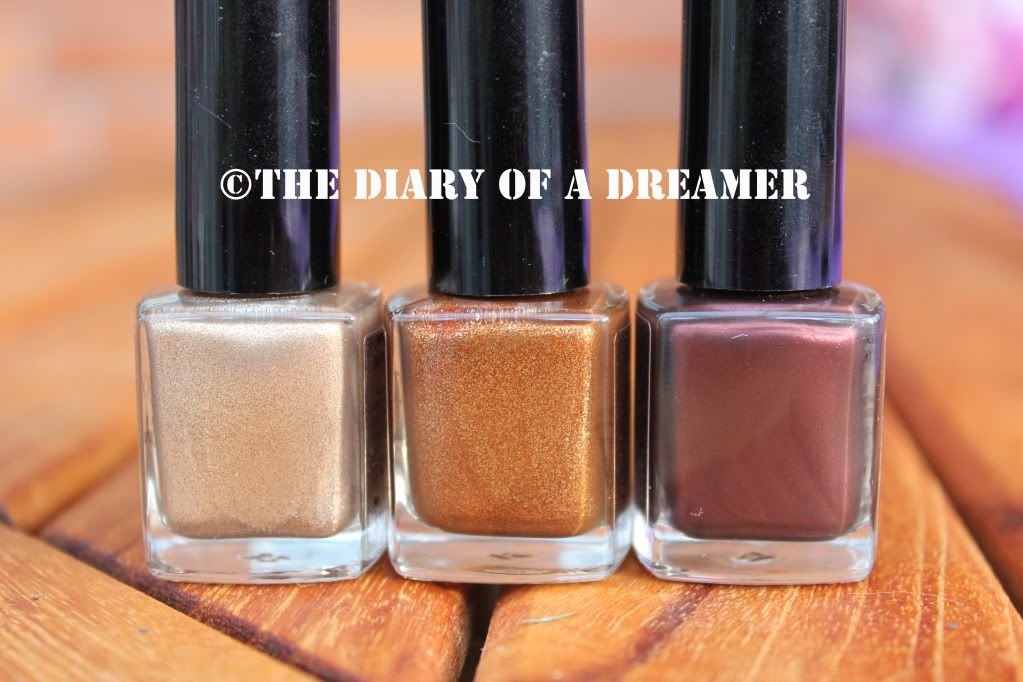 3 autumn-y colors from the brand new collection of Kicks! Brownish Bazar,
Rocky Bronze & Terracotta Dust.

Satin Dream Liquid foundation from Maybelline & a trio eyeshadow palette
from Isadoras' fall collection.