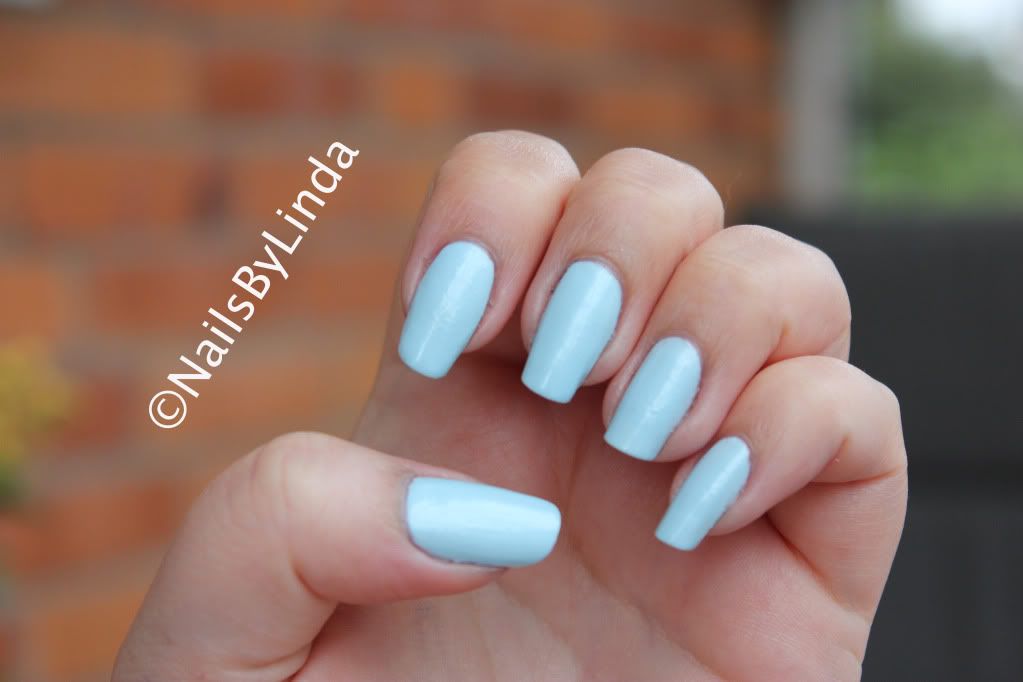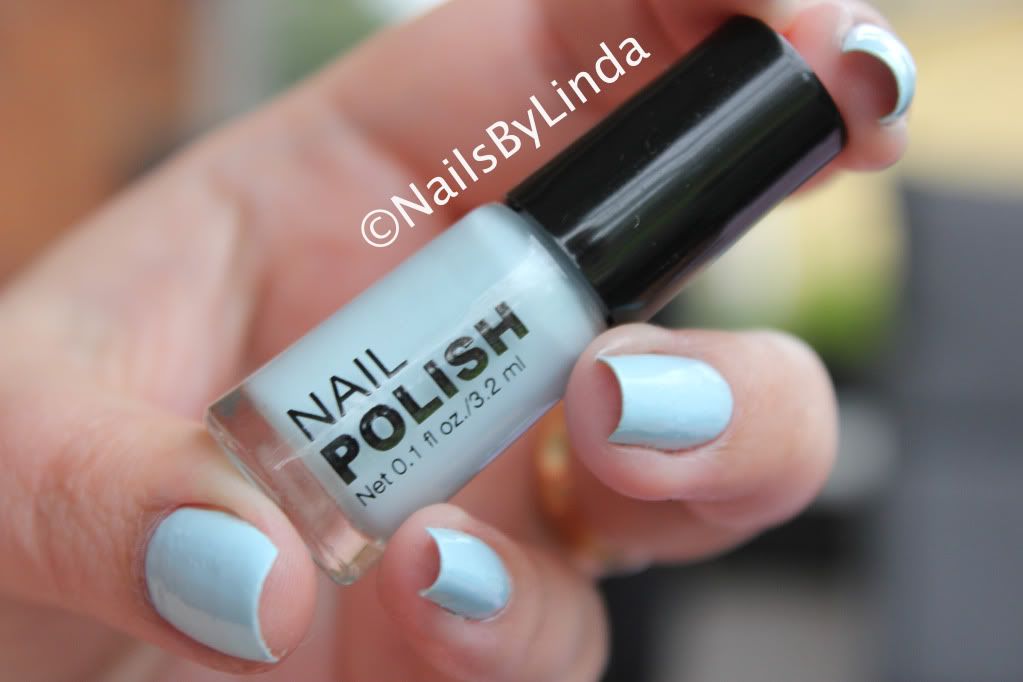 Here's the polish I used for my
newspaper mani
. It's a very pretty baby blue with a creamy finish. It came in a set of four mini bottles from H&M. I really like the color but let me just say that the application was horrible!
I don't know if I got a bad bottle or if it's just this blue one in the set that applies vierd but I hate it! The formula wouldn't let me swipe over the same area of my nail twice, because then the first swipe of polish would get lumpy and sort of come loose and stick together with the second swipe...a bit hard to explain, but it sucked anyway!
I would not recommend someone to buy this one. It's a shame since the color is so pretty.