Oj, har visst inte bloggat på ett par dagar. Jag har varit ledig från jobbet i hela 6 dagar och har nästan varit utomhus konstant. Underbart! Jag har hunnit fylla år och tänkte dela med mig av lite bilder. Anledningen är inte för att skryta utan för att tacka alla snälla själar som uppvaktade mig. Även om jag har lite åldernoja! :)
Translation:
Ops, I haven´t been blogging for a while now, sorry! I've been on leave from work for amazing 6 days and have almost spent all of them outside cause of wonderful weather. Lovely! I had my birthday on the 1st of June and I just want to share a few pics with you. Not to brag about the gifts, but to make a special thank you to all of you sweet people who visited me to wish me a happy birthday. Even though I'm a bit paranoid of getting older. LOL!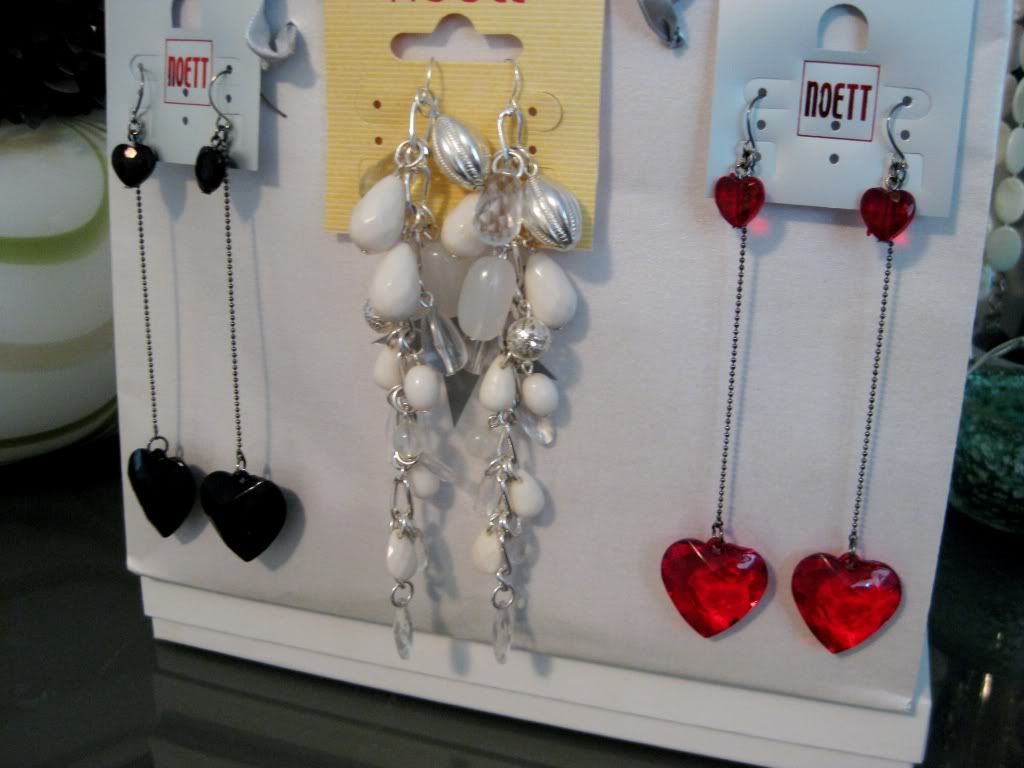 Mamma var först ut, jag fick dessa fina örhängen samt
säng
kläder.
Tack mamma, jag älskar dig!
My mother came to me first and gave me these ear rings
and
some

bedding.

Thanks mom, I love you

!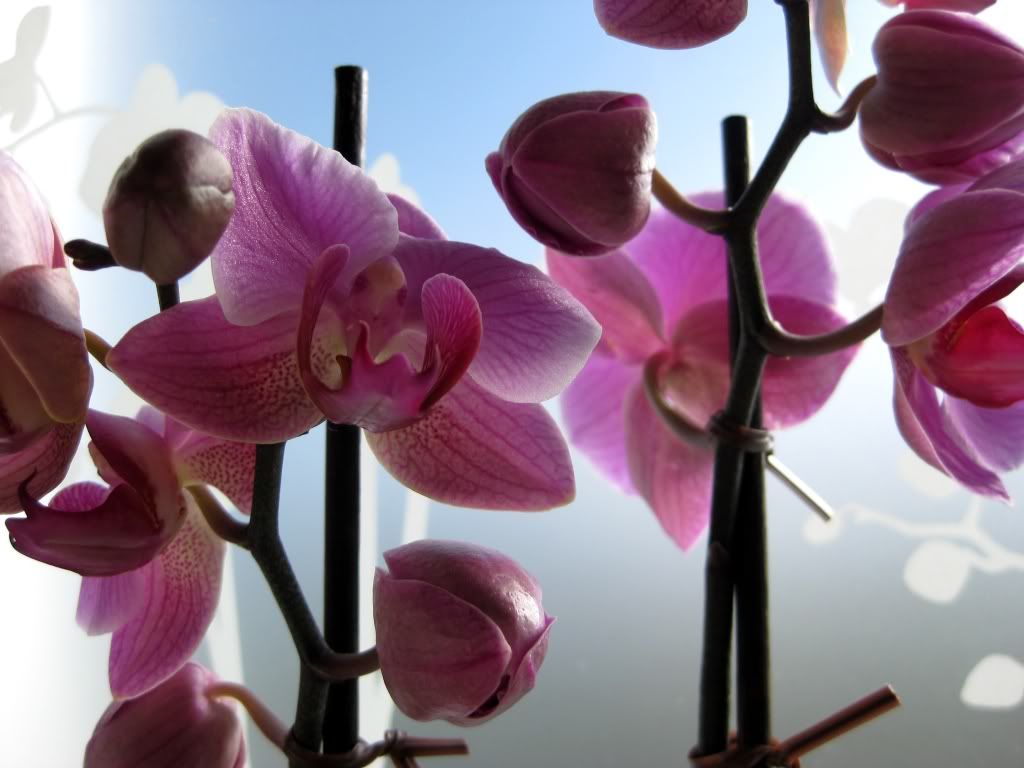 Sedan kom min barndomsvän Helena, hennes sambo CJ
(och bebisen i magen)
besök. De gav mig dessa vackra orkidéer
och fröerna på
bilden nedan. Tack
så jättemycket!
My childhood friend Helena (who's 7 months pregneant) and her
hubbie CJ
came to visit me and gave me these amazing orchids and
the seads down
below for my garden. Thank you guys!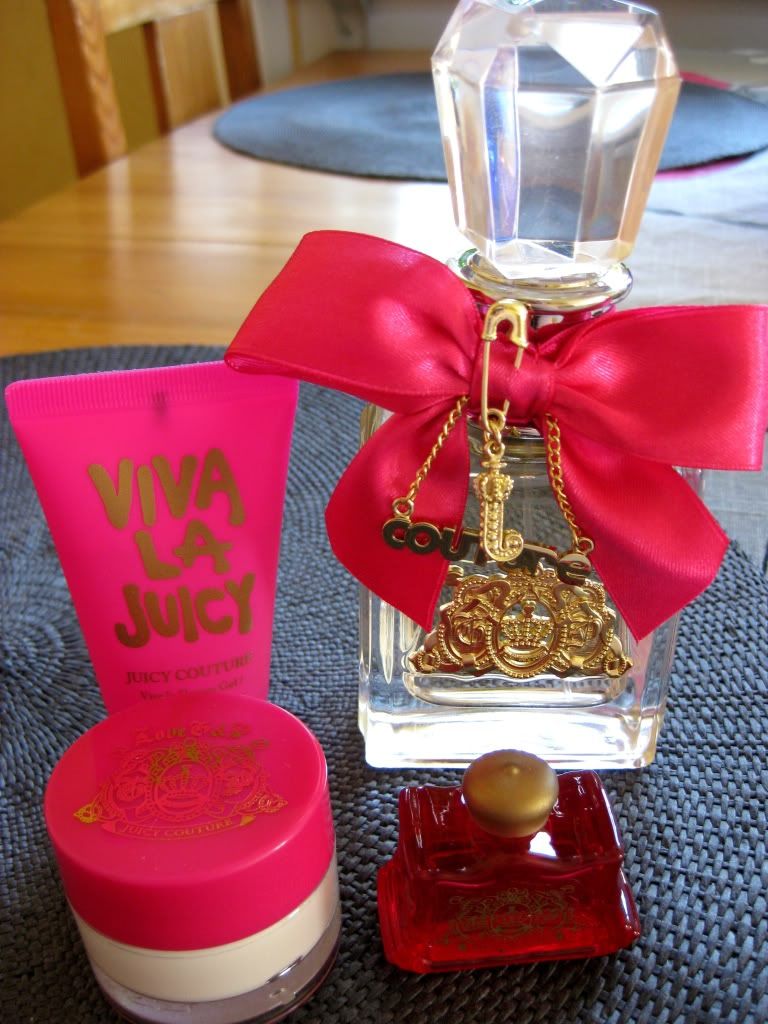 Min alltid lika generöse svåger Micke
gav
mig
denna parfym
och småprylar från
Juicy Couture.
TACK!!!
My brother-in-law, Michael, is always so
generous.
He gave
me this perfume and stuff
from Juicy Couture.
THANX!!!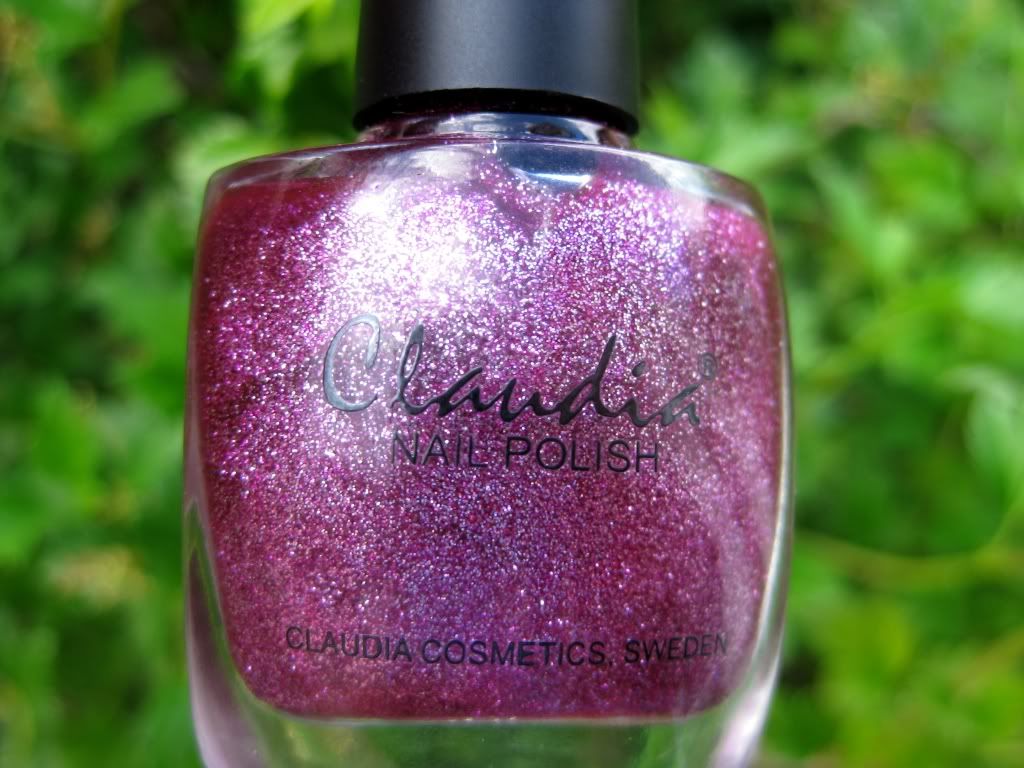 Marie, min goding, gav mig detta underbara nagellack
från Claudia. En perfekt
present från en nagellacksgalning
My sweet friend Marie gave me this georgeos polish from
Claudia. A perfect
gift from one polish-aholic to another. LOL!
Thanx!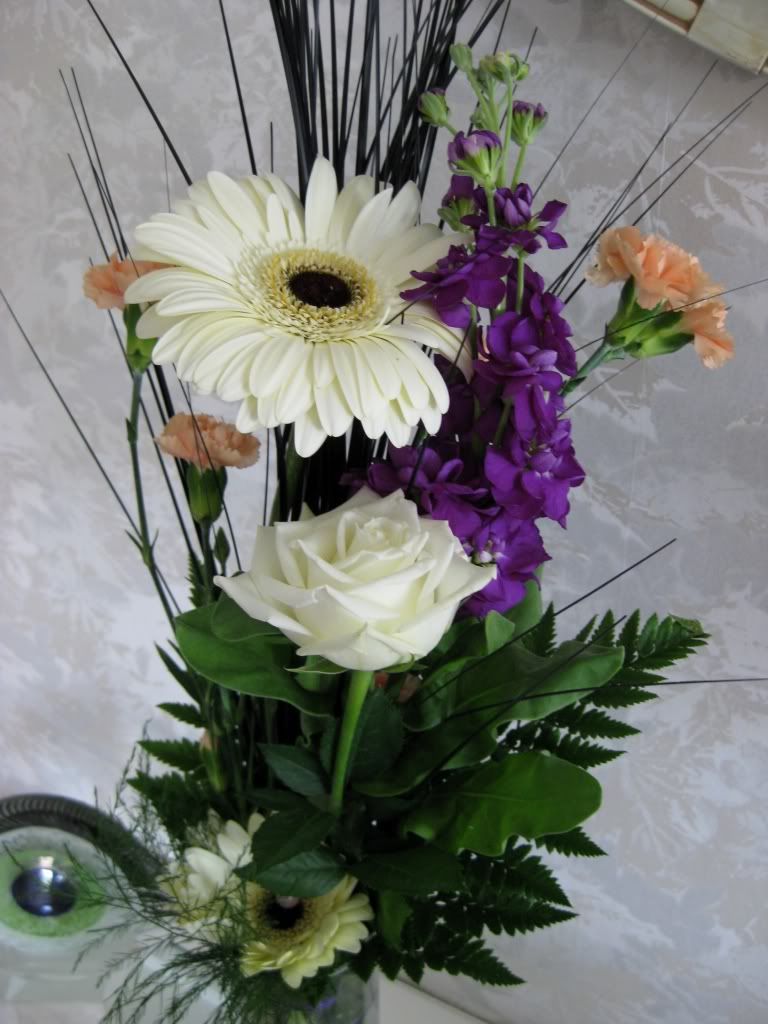 Mina svärföräldrar gav mig denna
My in-laws gave me these beautiful
flowers, thank you!
En stor vacker ros från pappsen, tack så hjärtligt!
A big georgeos rose from my dad, love it!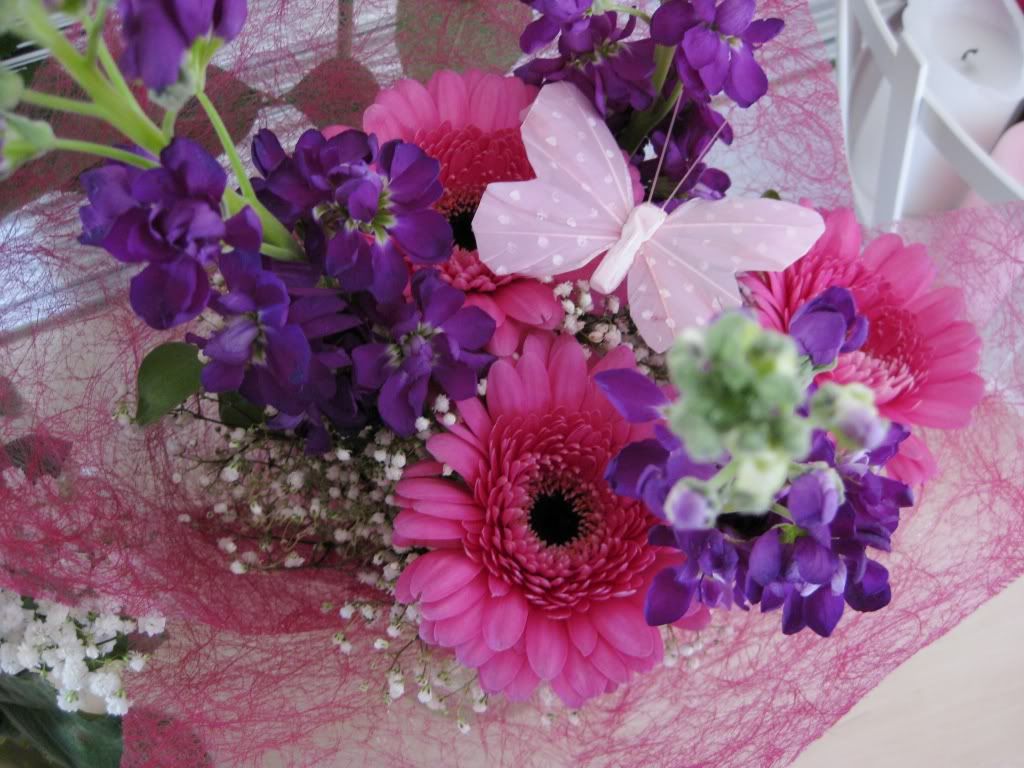 Ännu fler blommor fick jag av nästa svåger,
Petri med familj. Tack!!!
I got even more flowers from my second brother-in-law,
Petri, and family. Thank you!
Min kärlek gav mig dessa solstolar i present, precis
vad jag önskat mig! Även
de söta rosorna här nedan,
My darling gave me these sun chairs, exactly what I
wished for! He also gave
me the cute roses down below.
Thank you darling!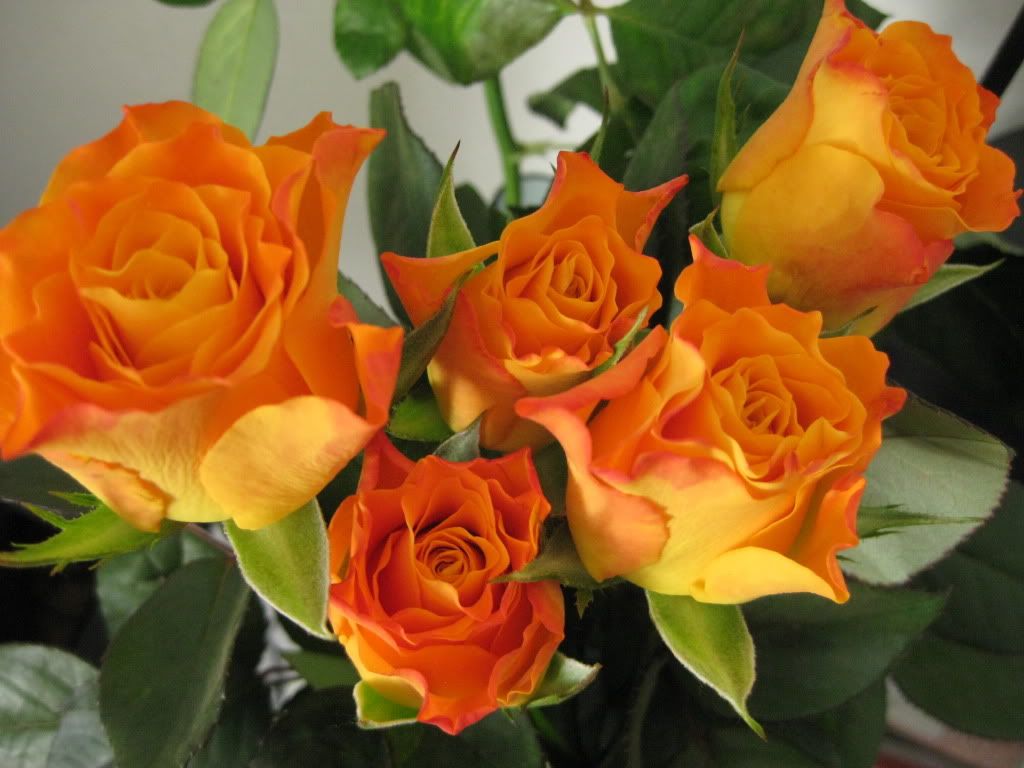 Japp, ännu fler blommor fick jag av min tredje svåger
Jim med familj. Jag fick
även en presentpåse med duschcréme,
scrub och lotion från Dermosil! Tack!
My third brother-in-law, Jim and family gave me even more
flowers
along with a
gift bag with shower gel, body scrub and
lotion
from
Dermosil, thank you!
♥ ♥ ♥ ♥ ♥ ♥ ♥ ♥ ♥ ♥ ♥ ♥ ♥ ♥ ♥ ♥ ♥ ♥ ♥ ♥ ♥ ♥ ♥ ♥ ♥
Tack så hjärtligt för allt!
Thank you from the bottom of my heart!
♥ ♥ ♥ ♥ ♥ ♥ ♥ ♥ ♥ ♥ ♥ ♥ ♥ ♥ ♥ ♥ ♥ ♥ ♥ ♥ ♥ ♥ ♥ ♥ ♥